Just a note to mention that the sheepdog puppy which had the grass seed in its eye is improving rapidly.
She's so active that we can't help thinking the seed may have been there for a couple of days more than we thought. Today, she's bounding around all over the place with her three brothers.
Hopefully, the cornea has not been permanently damaged (we should know on Friday).
---
WATCH THIS TRAILER!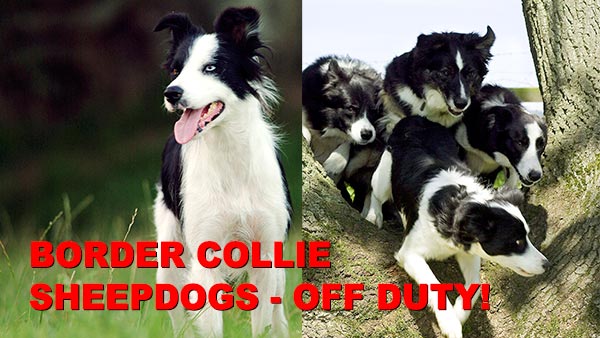 Watch Pearl and our other dogs in action on this preview of our first DVD Border Collie Sheepdogs – Off Duty! (You'll love it.) The DVD is available from our Online DVD Store. The price includes shipping worldwide – and we automatically ship the correct format for your country. More info.