Useful Links and Resources including other sites with content relating to sheepdogs or general dog behaviour.
ISDS Border Collie Database
Clearly the most useful website we know of for the sheepdog and border collie enthusiast who is interested in pedigrees and breed statistics. We thoroughly recommend this site – and the superb pedigrees!
Ross Nickless Horsemanship
Having spent his life around horses Ross is dedicated to helping individuals succeed in developing and improving their relationship with horses and creating a willing and happy partnership. Thus setting the foundations for a higher level of fulfilment and achievement in all aspects of equestrian activity. Based near Church Stretton, Shropshire. UK.
Asset Kennels and Border Control Bird Dogs
Quality Breeder of Pure Bred Border collies and home of the Famous Border Control Bird Dogs. Our dogs are a perfect match for pet homes, working enviroments, the show ring or the agility arena. Border control bird dogs are your one stop answer to problem geese or turkeys. The best goose dogs around!
Animal Portraiture by Pauline Gledhill
Beautiful watercolour paintings and pencil drawings of your pets taken from your favourite photograph
Aled Owen Sheepdogs
North Wales Sheep Farmer and one of the very best international sheepdog handlers. Aled won the first World Trial at Bala (North Wales) in September 2002 and won again in 2008. He travels the world judging trials handling, giving training courses and demonstrations
Border Collie Trust GB
The Trust is a Registered Charity (1053585) which relies on public support to assist Border Collies in the UK.
Dog Play
Great Activities You Can Enjoy With Your Dog.
The Border Collie Museum
An online museum dedicated to the shepherd's dog, its history, culture, and lore through the eyes of artists, writers, poets, and historians; and to the shepherds that used their herding dogs to bring the flocks safely down from the hills.
ISDS – The International Sheep Dog Society
The worldwide governing body of Sheepdog Trialling and holders of the stud book. The ISDS runs major sheepdog trials including the International Supreme Championships and the World Trial.
South Wales Sheepdog Trials Association
Keep up with the latest action, news and happenings, and visit often as we showcase the people, dogs and sights of South Wales.
Border Collies in Action
Online Gift & Training Supply Store.
Pet Portraits In Pastel by Lorraine Gray
Portraits from photos. Payment only on approval of picture. Commissions, people and pet portraits.
Martley Village Website
All about our local village – Martley in Worcestershire.
Border Collie Rescue
Take in, care for, re-habilitate, re-train and re-home unwanted Border Collies and Working Sheepdogs.
The Shepherd's Dog
Old, Antique, Rare, Out-of-Print Books and other border collie and sheepdog ephemera (post cards, prints, etc) of interest to border collie and sheepdog enthusiasts.
PUPPYWATCH Puppywatch is a small national charity founded in 1989 to document and expose the cruel and inhumane trade of puppy farming, where puppies are indiscriminately bred and sold on to the commercial pet trade.
---
Why not Link to Us?
If you like the Working Sheepdog Website and you have a Site or Blog of your own, why not add a link to us so that your visitors can enjoy this site too?
Copy the HTML code (from the box below) and paste it into your web page to create a link that looks like this:
The Working Sheepdog Website: Border Collie Training – Information – Pictures & DVDs

We prefer you to use our Contact Form as the first method of communication.
If you want to contact us, please respect our privacy and be courteous enough to use this form first.
We try to answer all genuine messages but it's not always possible. If you get no response within a few days, you can telephone us during UK working hours if you'd like to.
Tel: 0777 955 4560
(UK WORKING HOURS PLEASE)
Kings Green Farm, Worcester. WR6 6YS. UK
Flags by Mark Fennell – Our grateful thanks to Mark Fennell for the flag icons used on this website.
---
WATCH THIS TRAILER!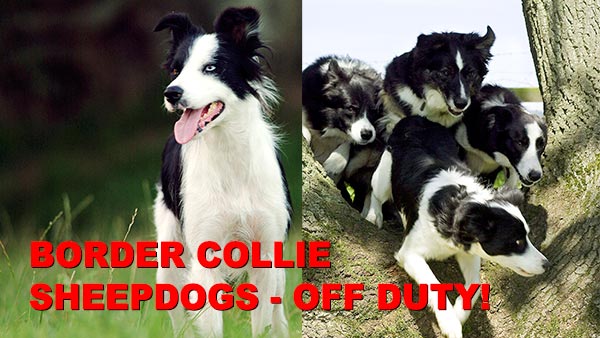 Watch Pearl and our other dogs in action on this preview of our first DVD Border Collie Sheepdogs – Off Duty! (You'll love it.) The DVD is available from our Online DVD Store. The price includes shipping worldwide – and we automatically ship the correct format for your country. More info.