Who said you'll ruin a sheepdog if you allow it to do tricks?
It's one thing knowing that a dog you're helping to train as a sheepdog has won some of the greatest Heelwork to Music competitions in the past . . . but when that dog (and man) win Crufts (AGAIN) it's quite breathtaking.
Our heartiest congratulations to Richard Curtis and Pogo (pictured above) for winning Heelwork to Music Freestyle on 11th March, then coming third in Heelwork to Music on 12th March and finally, second in International Freestyle on 13th March. An astonishing achievement on any account but this dog is on her way to becoming a really useful sheepdog as well – quite incredible.
The picture was taken when Richard and Pogo were here in December. I asked Richard whether Pogo would do some of her Heelwork to Music moves when she was close to the sheep. Richard promptly put Pogo through part of her routine before continuing to work the sheep as though it was an everyday occurrence.
CLEAR, AFFORDABLE SHEEP AND CATTLE DOG TRAINING INSTRUCTION
JOIN NOW!
The price you pay will not increase while your membership is valid
Over 70 clearly explained, easy to follow sheep and cattle dog training videos for first time sheepdog trainers, farmers, and shepherds. Just £10 per month or £100 per year (choice of currencies for payment). Watch the preview here!
For French, Spanish or English SUBTITLES click "CC" on player.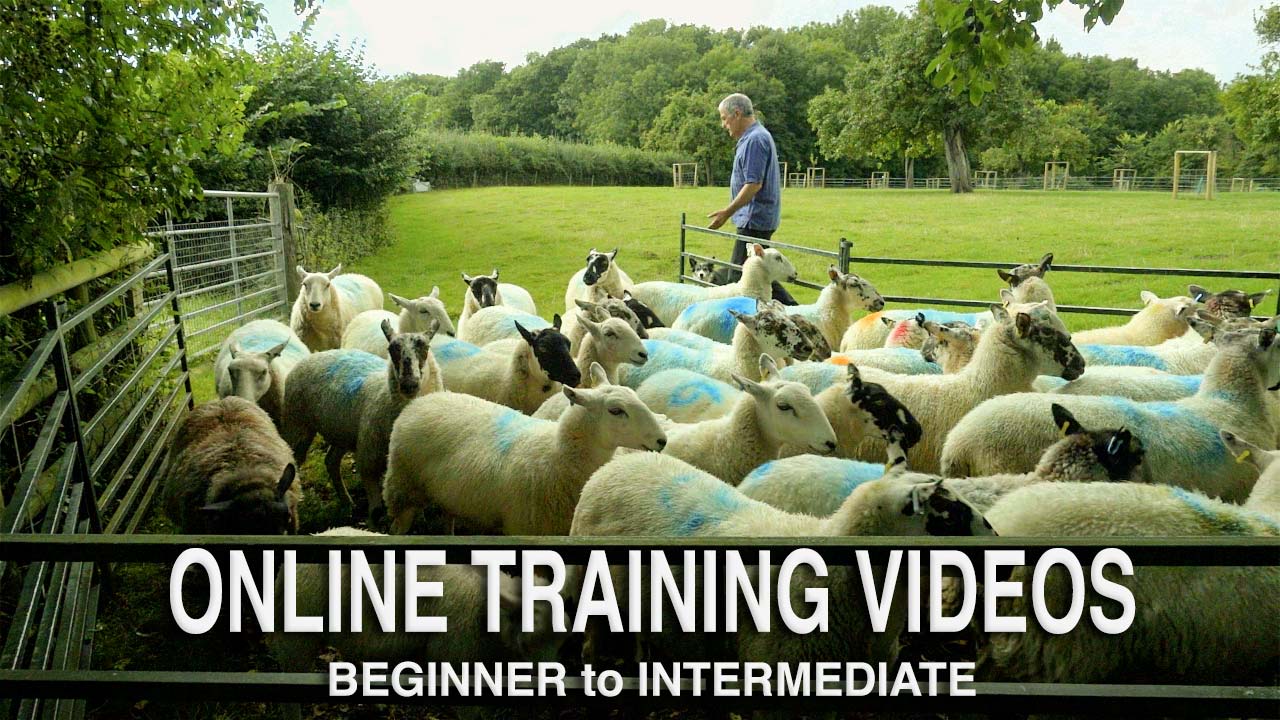 For a very small monthly (or annual) subscription, watch many hours of expertly presented sheepdog training lessons. Not just theory – we show you what should happen, and what to do when things go wrong. Signup now. It's easy to cancel payments at any time and you can continue to watch for the period you paid for.