Watch a sheepdog working sheep on the farm – this is Dulcie gathering and sorting sheep early in the morning at Dean Farm in Worcestershire (UK).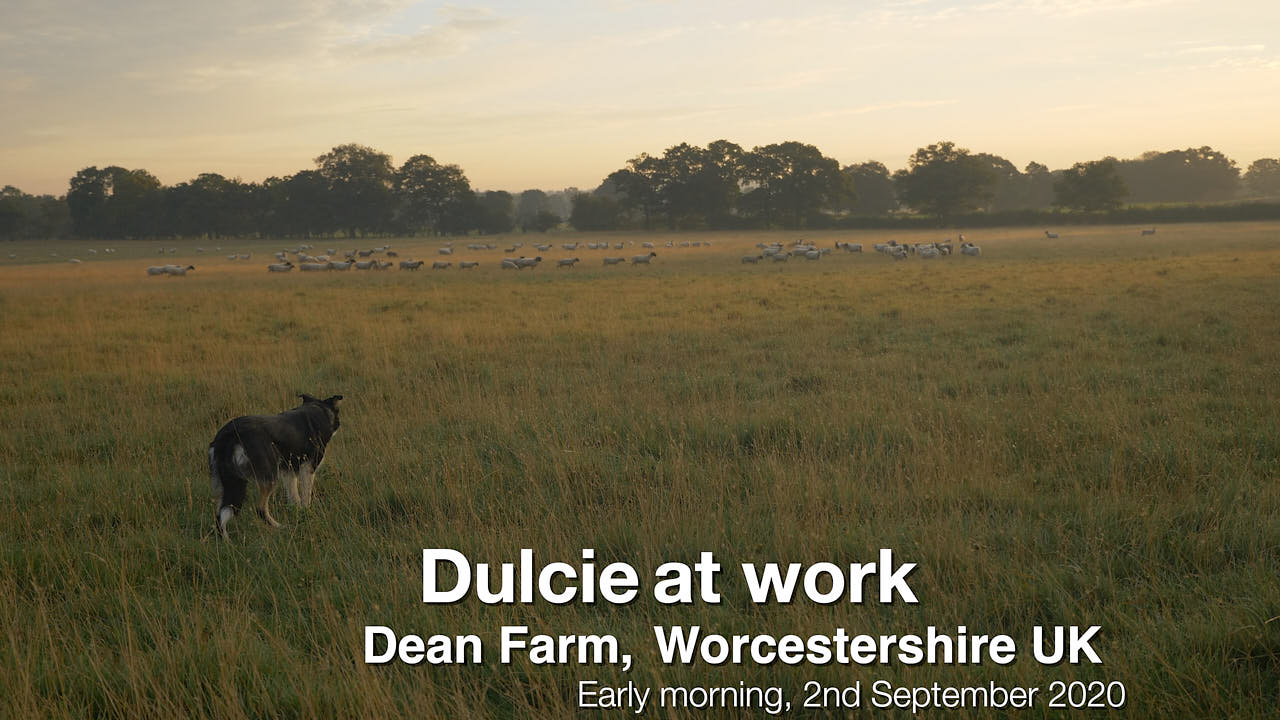 Watch a sheepdog doing a good outrun
Notice how Dulcie does a good wide outrun and gathers the flock of ewes and lambs in the open field. Then she takes the whole flock to the farm buildings, where she guides them through the 'sorting race' so that the lambs which are ready for market can be 'drafted out' (separated from the ewes).
You can see farm dog Dulcie, working quickly and calmly as she brings the flock from the field into the sorting area at Dean Farm, a great place to be if you want to watch a sheepdog working sheep! Note how much room she is giving the sheep. When a dog works too close, the sheep are nervous and behave more erratically. Controlling them can be difficult.
If the dog gives the sheep plenty of room, they are more relaxed, and consequently much easier to control.
There's always ONE!
Dulcie works calmly and with authority. She doesn't threaten or frighten the sheep at all. The sheep usually recognise a dog which treats them with respect, and they behave much better for the dog. On this occasion though, just one of the mothers decides she's not keen to go into the yard. Dulcie responds with courage and patience until the stubborn ewe changes her mind and walks into the yard. Read more about Dulcie.
Main Menu.
---
With nearly FOURTEEN HOURS of our SHEEPDOG TRAINING TUTORIALS now available as FOUR double DVD sets, you can SAVE up to 20% if you buy all four, together with our original "First Steps in Border Collie Sheepdog Training" DVD set. More details. OR BETTER-STILL – watch ONLINE!
---