You know I'm not a great fan of border collies, and even less, of sheepdogs, but the puppy disaster that happened to Jill and Eli's litter shocked us all.
I wanted to write something on the blog but just didn't know what to put. Now, things have settled down, the puppies' eyes are open and they are growing very fast. Of course, this is because they are getting the milk their brothers and sisters should have had.
Now, whilst I have every sympathy with Jill and her babies, I can't help feeling it's rather unfair that when puppies get fat, everyone thinks it's a good thing but if they start to get bigger, I'm constantly reminded about it and (far worse) I'm put on a diet.
---
WATCH THIS TRAILER!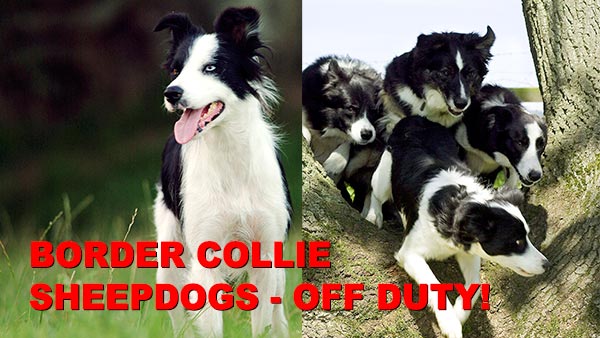 Watch Pearl and our other dogs in action on this preview of our first DVD Border Collie Sheepdogs – Off Duty! (You'll love it.) The DVD is available from our Online DVD Store. The price includes shipping worldwide – and we automatically ship the correct format for your country. More info.