Spring time is puppy time!
The promise of longer daylight hours and milder weather makes puppy ownership more appealing than during the cold of winter, and it's a time of year when there are more puppies to choose between.
We have our own puppies in the spring, and are eagerly awaiting our (Ezra and Meg) litter in early April.
When you've bought a puppy to work sheep there are a couple of important points to bear in mind. First, preserve your puppy's confidence at all costs. Don't give your puppy the opportunity to be unsupervised around livestock.
It's not so much the danger of injury (though there's always a chance) but that an aggressive sheep's head-butt, or several sheep taking it upon themselves to chase the puppy away, can seriously damage your puppy's confidence.
On the other hand, it's important that you allow your puppy to be a puppy during its early months. Encouraging play, socialisation and exploration will all help to develop your puppy's, and later your dog's, confidence.
Secondly, if you want to take your puppy to see livestock, either to get it accustomed to the stock or to see its reaction, take care if you use a lead. Dogs, and especially border collies, take things very literally. If you walk your pup to heel and insist on good lead behaviour around stock you MIGHT be teaching your puppy that you don't want it to chase!
Sounds like a minefield? It needn't be.
The early months with your puppy are invaluable for getting to know its personality, establishing a bond between the two of you, and laying the ground work for early sheep training. It's even, dare we say it, an opportunity to have some fun! So use the time to play with your puppy, and take him out and about with you.
(We know that some trainers disapprove of playing with sheepdogs, feeling that it distracts the dog from its real purpose, but we've only ever seen sheep dogs of all ages benefit from having some fun and relaxation away from livestock.)
You'll find a huge amount of information and advice about training your puppy in our Online Tutorials library, and much of it, we're sure, isn't available on any sheepdog training DVD.
Start with our short introduction video, "Puppy Training Essentials", and move on to "Starting a young puppy" parts One and Two. There's also a "Pack Behaviour" tutorial that explains how, we believe, dogs view hierarchy and leadership.
If you don't yet have a puppy, watch "The Sheepdog – Selection and Preparation" to help you make the right choice.
Remember, to watch the tutorials you'll need to be logged in as a paid member. If you still need help, leave a comment or question on the tutorial page and we'll respond as quickly as we can.
You'll find more information about our sheepdog training tutorials in the video below.
CLEAR, AFFORDABLE SHEEP AND CATTLE DOG TRAINING INSTRUCTION
JOIN NOW!
The price you pay will not increase while your membership is valid
Over 70 clearly explained, easy to follow sheep and cattle dog training videos for first time sheepdog trainers, farmers, and shepherds. Just £10 per month or £100 per year (choice of currencies for payment). Watch the preview here!
For French, Spanish or English SUBTITLES click "CC" on player.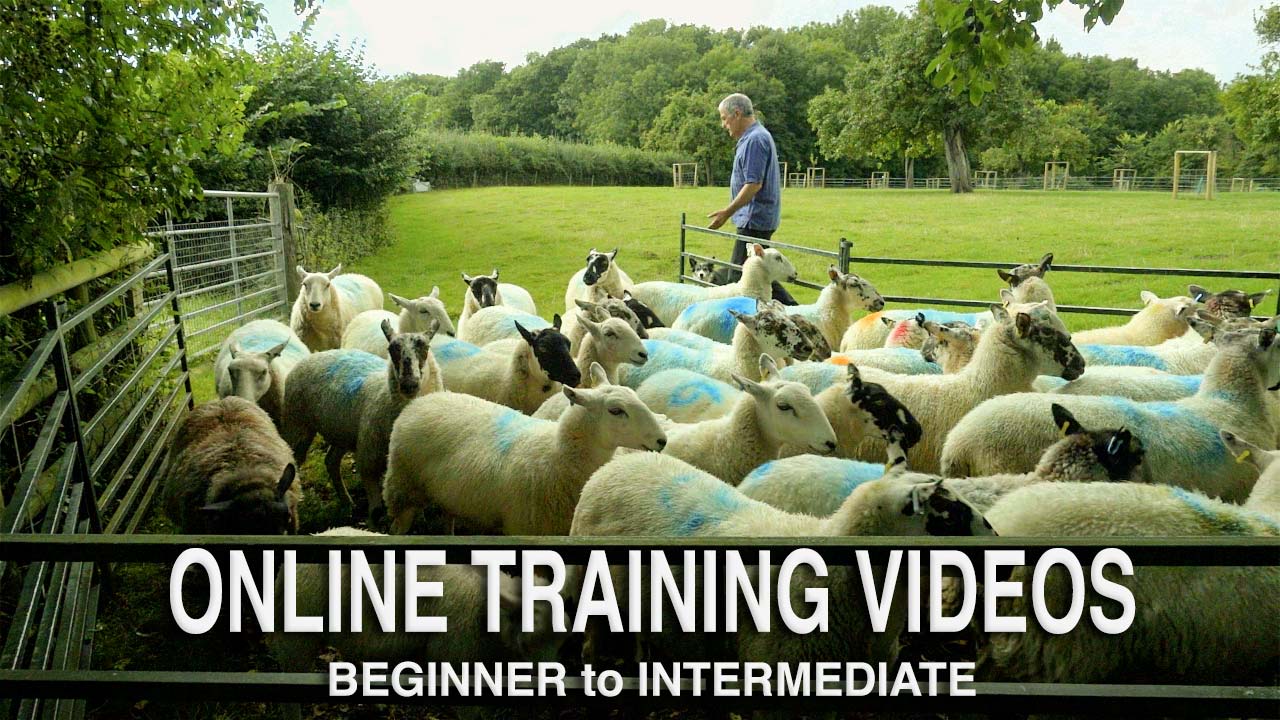 For a very small monthly (or annual) subscription, watch many hours of expertly presented sheepdog training lessons. Not just theory – we show you what should happen, and what to do when things go wrong. Signup now. It's easy to cancel payments at any time and you can continue to watch for the period you paid for.