Treat someone special!
Take advantage of our special offer on one year tutorial subscriptions now, and get nearly 14 months membership for the price of 12!
A one-off 12 month subscription to our online training tutorials makes a super gift for anyone who's training, or is thinking of training, a sheepdog. Take advantage of our end of year offer, and get up almost 14 months for the price of 12.
New one-year (non-recurring) subscriptions paid during November and December 2023, will be valid until 1st January 2025. If you buy anytime before the end of December this year, you can be sure your recipient will have a full 12 months' benefit from more than 70 excellent online sheepdog training videos tutorials.
Or treat yourself!
Of course, it needn't be a gift for someone else! Take out a year's subscription for yourself and you too can take advantage of up to two extra months.
Our video tutorials give members lots of guidance for starting a dog, progressing its training, and dealing with the challenges that arise. We're always happy to help. Subscribers can also leave comments or ask questions if anything isn't clear, or even send a short video for a free assessment of the dog's progress, or for assistance with a particular problem.
Take advantage of our special offer on one year tutorial subscriptions now to get the maximum benefit!
NB: Tutorials are available to paid subscribers who are logged in to their account. You'll find more information about our sheepdog training tutorials in the video below.
CLEAR, AFFORDABLE SHEEP AND CATTLE DOG TRAINING INSTRUCTION
JOIN NOW!
The price you pay will not increase while your membership is valid
Over 70 clearly explained, easy to follow sheep and cattle dog training videos for first time sheepdog trainers, farmers, and shepherds. Just £10 per month or £100 per year (choice of currencies for payment). Watch the preview here!
For French, Spanish or English SUBTITLES click "CC" on player.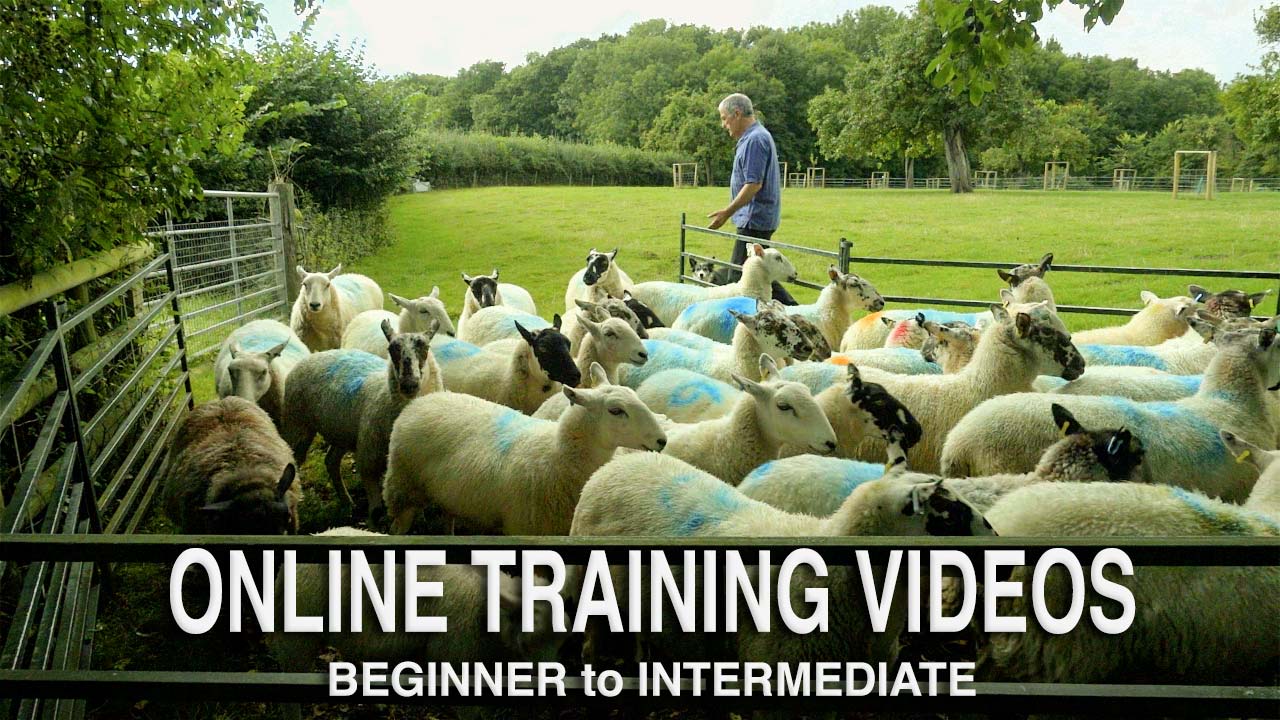 For a very small monthly (or annual) subscription, watch many hours of expertly presented sheepdog training lessons. Not just theory – we show you what should happen, and what to do when things go wrong. Signup now. It's easy to cancel payments at any time and you can continue to watch for the period you paid for.