Kay's control, versatility and manoeuvrability prove their worth in a tight situation
Saturday isn't our regular day for gathering sheep at Dean Farm, but on Wednesday, John had mentioned that he wanted to take some ewes to a weekend store sale at Worcester Cattle Market. I volunteered to help with the dogs, reminding him that I want to give the dogs as much gathering work as possible, and that he'd be doing me as much of a favour as I might be doing him, so he accepted, and Carew, Kay and I drove over to Droitwich for a 7:30am start.
John had already separated the ewes he intended to sell, and had put them with the cattle. Given a choice, this isn't something I'd have done. Carew will reluctantly work sheep in close proximity to cattle, but she tends to panic, and will sometimes even drive them back towards the cattle she's managed to separate them from! I can't pretend to understand what's going on in her mind under these circumstances so, I must admit, I usually choose another dog.
On the other hand, Kay's learning to cope with this situation. When confronted with cattle she used to just run away but, gradually, I've been able to persuade her to keep trying; now, as long as they're not too tightly crowded together, she'll tenaciously "tease" sheep out from between the cattle.
John suggested he feed the cattle (to divert them away from the sheep) and prepare the loading area, while I took one or both dogs to bring the 35 chosen ewes in to the yard. It seemed like a great idea – John feeds the cattle every day, and they come running when he approaches with the truck. The sheep are not being fed anything other than their grazing, so they would probably stay where they were.
In practice, some of the cattle ran towards John and the truck, while others didn't seem to be aware that he was there. Kay and I watched the beasts stream towards John as he called them into a corner of the field but unfortunately, the sheep started to go with them. The cattle were now strung out in single file and this seemed Kay's best chance of retrieving them. I sent her "Away" and she responded very well.
I often talk about dogs using a distraction to avoid doing something they don't like: this would have been Kay's opportunity to do a massively wide outrun to avoid the cattle. I was really pleased to see her run out at a sensible distance around the sheep; in no time at all, she had their escape route covered and they were turning towards the farm buildings.
If I have any criticism of Kay's performance it's that, near the cattle, she was difficult to stop. This meant that the sheep were moving faster than I would have liked, but I didn't really mind because Kay's full attention was clearly on the job in hand.
There was a further delay when the sheep attempted to escape by running between a deep, murky pond and the hedge, to a gateway that leads to the fields where they normally graze.
Luckily the gate was closed, but this was an interesting situation. I'm a firm believer that a dog should work equally well in both directions around the sheep, but occasionally a farmer will argue that, on his farm, he can manage perfectly well with his dog even though it will only flank in one direction.
My argument is that, sooner or later, a situation will arise where you really need the dog to go in a particular direction to avoid making the situation worse. Here was an excellent example of what I mean. The sheep were going to market to be sold, today, so they had to look their best. Now they were trapped between a fence, a gate and an extremely muddy pond. If I'd sent Kay "Come bye" the sheep would have been pushed hard (this was a confined space) towards the pond, and if they'd tried to make a run for it, there was a high risk of them being splattered with mud (not conducive to getting the best price for them at market).
Kay, however, works well in either direction so I was able to send her "Away" which, of course, held the sheep away from the pond. She moved calmly, and the sheep came back cleanly (in more ways than one) and moved into the yard without further incident.
Kay and I were patiently pushing the sheep into the buildings when John arrived, back from feeding the cattle. He was astonished that we'd got the sheep in so quickly and later mentioned that, although he felt he could have managed, it would have taken an hour or more. Kay had done the job in about five minutes!
After the sheep had been loaded onto the trailer I asked John about the old granary in the yard. It reminded me of the granary on my parents' farm, when I was a child. As he drove away, John invited me to have a look around the granary and to see its unusual floor. I duly mounted the steps and was delighted to see the lovely old granary in the picture.
The floorboards are arranged rather like a Larch-Lap fencing panel, i.e. with the edge of one riding on the edge of the next. I imagine this was to allow air to circulate underneath sacks of corn to help keep them dry and fresh.
Whatever they were for originally, wouldn't the granary make a wonderful barn conversion! I'd love to have a house like this.
---
FROM CHAOS TO CONTROL!
2xDVD set. Watch the Preview Here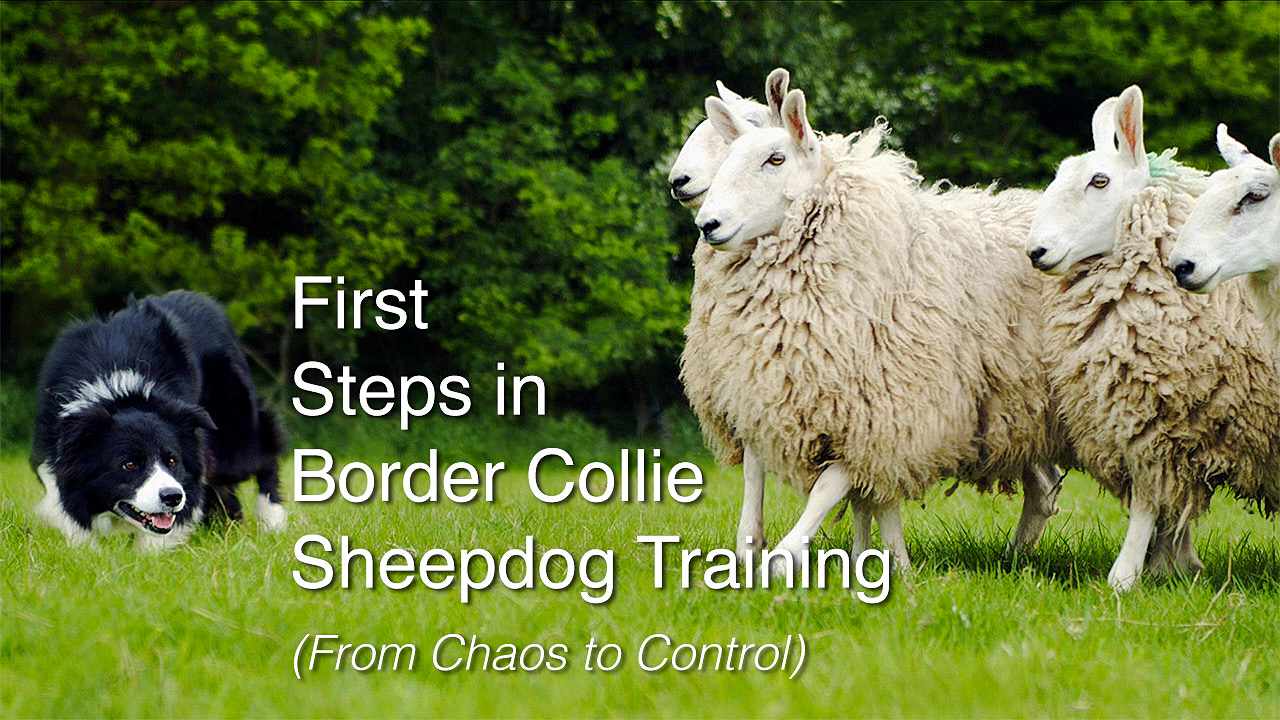 Learn how to train your first sheepdog with the 2xDVD set that shows sheepdog training as it really is! As well as clear instruction on what to do, you'll see things going wrong and how to put them right. More info
We automatically ship the correct format for your location. Choice of six currencies to pay with! More info
---