Mog may only be very young, compared to some of the sheepdogs, but she's already started work (well, nursery) and Andy's extremely proud of her.
She can't do much at the moment, but that's not because she doesn't want to – far from it.
I can't tell you how many playtimes Mog's spoiled by slinking off to fetch the sheep. She's so quiet that no one notices 'til it's too late, and there are 28 sheep mixed up with 20 sheepdogs and everybody wants a turn.
The dogs are soon called back – there's no harm done – but Eli always gets so excited when the sheep arrive that he drops the ball and loses it and that's the end of playtime 'til someone finds it again (and owns up).
Because Mog might get the idea she's not allowed to work sheep, Andy's started to take her for short, steady sessions – nothing too exciting, just a few minutes of flanking and stopping.
At four months old it seems Mog already knows her flanking commands (all that Come-Bye and Away stuff), and will stop when she's told (there are a few older dogs here who could learn a lesson from her!) though, when Mog stops, she just sits down in a heap looking sorry for herself until Andy sends her off again.
Apparently it's really easy to get excited when you have a promising, keen young dog; you have to be careful not to work it too often, or for too long, or you'll spoil it.
I suppose it loses its squeak. I should try to remember this when I get a new Fluffy-Mousey: I lose interest when the squeak wears out.
CLEAR, AFFORDABLE SHEEP AND CATTLE DOG TRAINING INSTRUCTION
JOIN NOW!
The price you pay will not increase while your membership is valid
Over 70 clearly explained, easy to follow sheep and cattle dog training videos for first time sheepdog trainers, farmers, and shepherds. Just £10 per month or £100 per year (choice of currencies for payment). Watch the preview here!
For French, Spanish or English SUBTITLES click "CC" on player.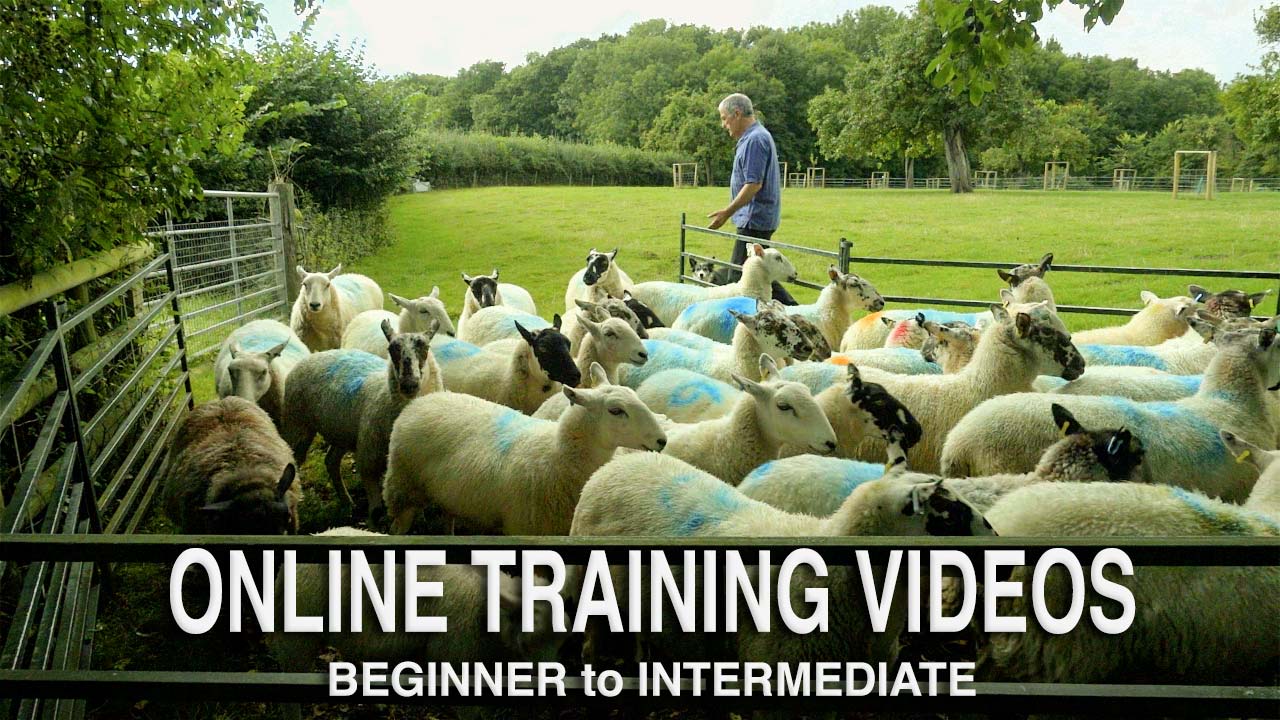 For a very small monthly (or annual) subscription, watch many hours of expertly presented sheepdog training lessons. Not just theory – we show you what should happen, and what to do when things go wrong. Signup now. It's easy to cancel payments at any time and you can continue to watch for the period you paid for.