Sheepdog handler training videos for shepherds and of course, sheep dog trainers.
Many sheepdog handlers find the early puppy months very stressful. That's because new shepherds and sheepdog trainers are anxious to raise the dog in a way that will spark and preserve the all-important working instinct. They also worry about the entirely natural desire to have a well behaved family companion.
(Only logged-in paid members can watch most videos linked to on this page).
Sheepdog Selection and Preparation
The "Sheepdog Selection and Preparation" tutorial will answer these questions, and more. They also help you develop the relationship with your working sheepdog or ranch dog. Important information for sheepdog trainers. Help ranges from the type of dog to go for, as well as how to prepare the dog for training.
The Sheepdog Handler
The "Sheepdog Handler" training video looks at the other end of the magic cord – you! You need to be prepared to run, to help your dog balance the sheep or to maintain control, for example. Body position is arguably your most important tool because it influences both the dog and the sheep, so it helps to be fairly fit.
A few simple steps will fully equip you to start training, as well as helping you to be in the best position to guide your dog.
These two sheepdog handler training videos are based on the Handler and Sheepdog chapters from our First Steps in Border Collie Sheepdog Training DVD. There are a few changes and updates to the video, and additionally, subtitles in English, French and Spanish.
If you need more help please leave a comment or question on the tutorial page. Remember. To watch the tutorials you'll need to be logged in as a paid member.
CLEAR, AFFORDABLE SHEEP AND CATTLE DOG TRAINING INSTRUCTION
JOIN NOW!
The price you pay will not increase while your membership is valid
Over 70 clearly explained, easy to follow sheep and cattle dog training videos for first time sheepdog trainers, farmers, and shepherds. Just £10 per month or £100 per year (choice of currencies for payment). Watch the preview here!
For French, Spanish or English SUBTITLES click "CC" on player.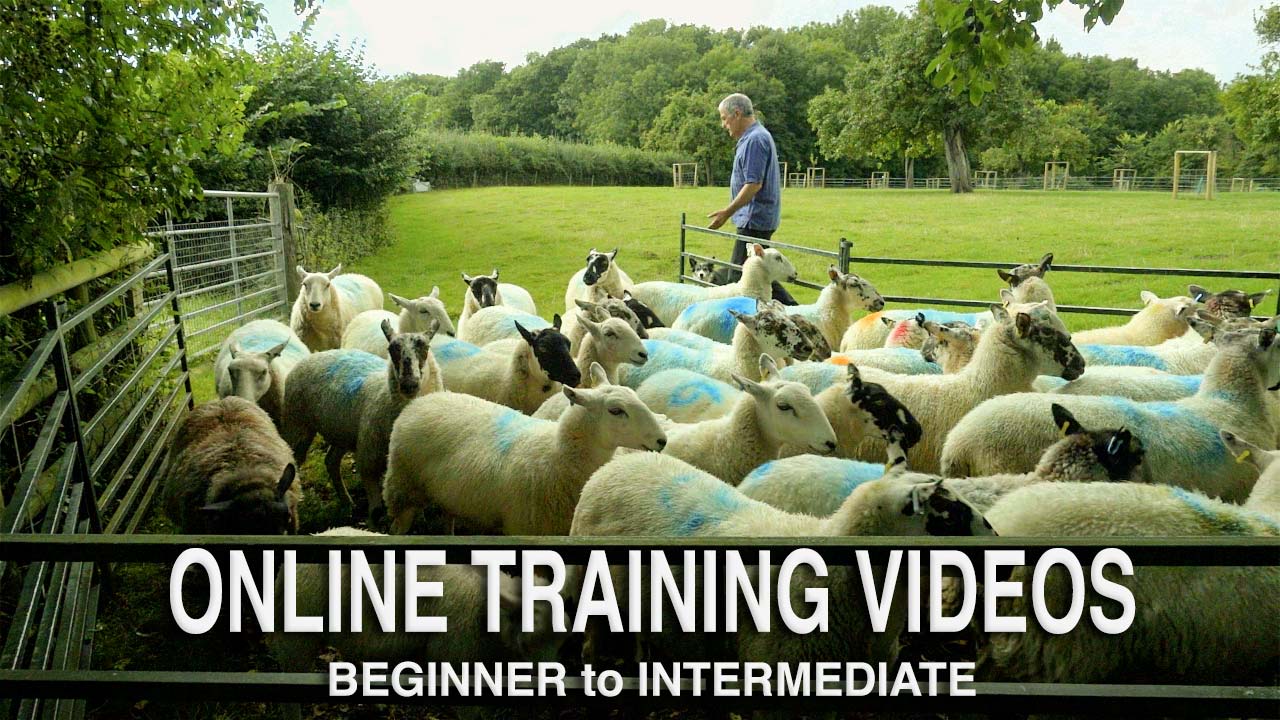 For a very small monthly (or annual) subscription, watch many hours of expertly presented sheepdog training lessons. Not just theory – we show you what should happen, and what to do when things go wrong. Signup now. It's easy to cancel payments at any time and you can continue to watch for the period you paid for.