Thanks to everyone who has been in touch with us about the puppy disaster. You'll be pleased to know that Jill and her surviving puppies are doing really well now.
The pups' eyes are open and they're starting to move around a lot more. Soon they'll be into all kinds of mischief.
---
WATCH THIS TRAILER!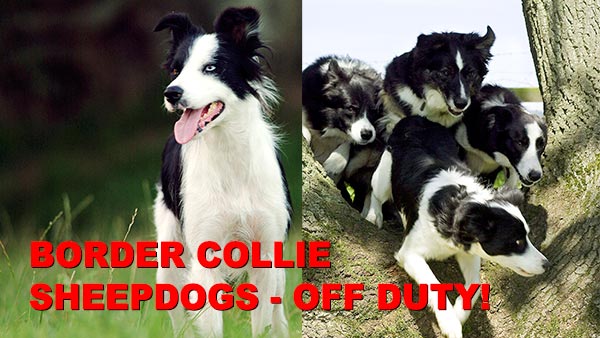 Watch Pearl and our other dogs in action on this preview of our first DVD Border Collie Sheepdogs – Off Duty! (You'll love it.) The DVD is available from our Online DVD Store. The price includes shipping worldwide – and we automatically ship the correct format for your country. More info.