Great things come in small packages!
"Hi Andy. Just to let you know the dogs have settled in lovely. Pippin is already working groups of 300 ewes like she has been doing it for years. Thanks again. Brilliant dogs."
This was the text message I received a few days ago from Pippin's new owner. It's always a great relief when we get a message like this, because some dogs take longer to settle into a new home than others and of course, not all dogs suit their new owners.
From the day we collected her as a somewhat nervous eight week old puppy, we've been very fond of Pippin. Gradually her confidence grew and although still remarkably small for a border collie, she showed signs of being a courageous dog. When she began working, the sheep showed her great respect.
Happily, Pippin produced and reared a (small) litter of lovely pups before she moved to her new home, and now these too are proving remarkably like their mum in terms of their courage-to-weight ratio.
Phiz very much takes after her mother. At around twelve weeks, she's only showing a very casual interest in sheep at the moment, but we're optimistic that she'll be fine. She absolutely adores playing with toys, particularly bouncing balls, so she's going to be just fine here.
Little Boz is a great chap, too. He shows a little more interest in the sheep than his sister Phiz, and every bit as much courage. Sadly we won't be able to keep him in the long term, but I'd like to get him at least partly trained before he goes to a new home.
CLEAR, AFFORDABLE SHEEP AND CATTLE DOG TRAINING INSTRUCTION
JOIN NOW!
The price you pay will not increase while your membership is valid
Over 70 clearly explained, easy to follow sheep and cattle dog training videos for first time sheepdog trainers, farmers, and shepherds. Just £10 per month or £100 per year (choice of currencies for payment). Watch the preview here!
For French, Spanish or English SUBTITLES click "CC" on player.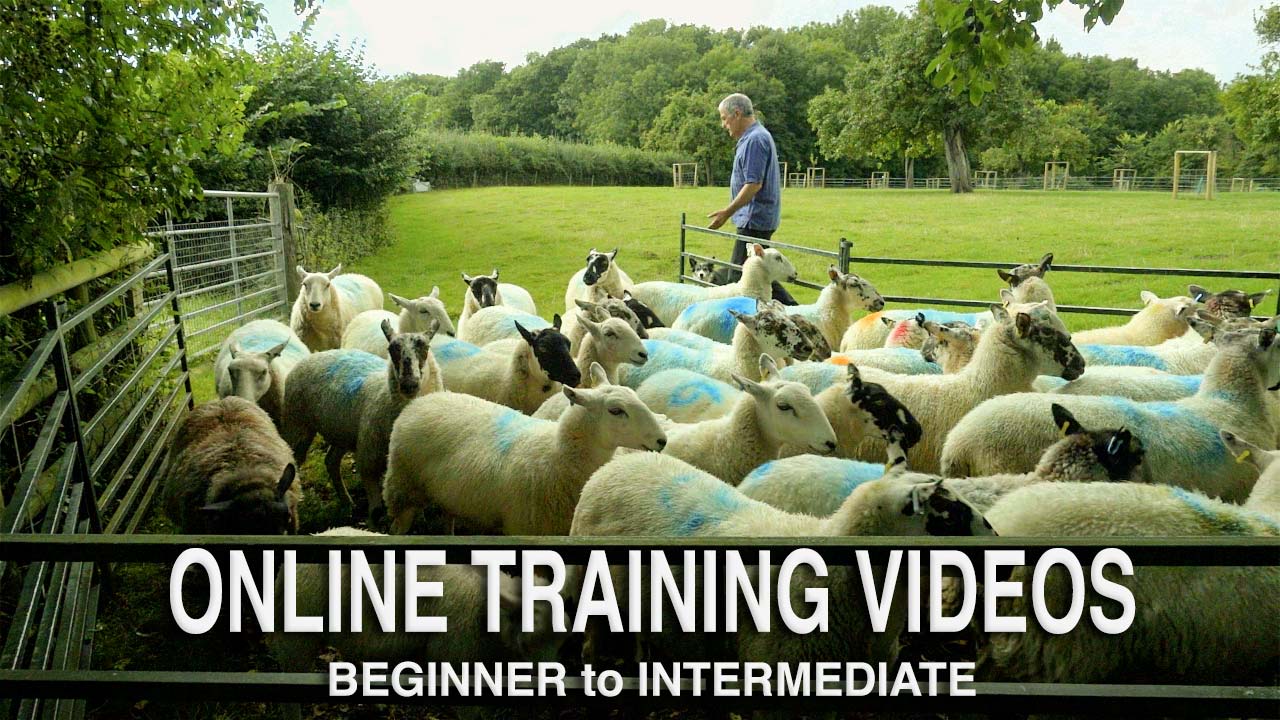 For a very small monthly (or annual) subscription, watch many hours of expertly presented sheepdog training lessons. Not just theory – we show you what should happen, and what to do when things go wrong. Signup now. It's easy to cancel payments at any time and you can continue to watch for the period you paid for.