Proof that "naughty spots" are earned – not just inherited
For a while we considered using ducks for training, so a friend brought his own ducks (Indian Runner crosses, I believe) for us to try. Isla was one of the dogs we picked for the experiment.
I used to think that females don't have as much sense of humour as male collies. I was wrong! In fact, Isla has rather more sense of humour than is ideal, as the ducks found out.
Of course, no ducks were harmed in the making of this photograph, but a few got into a flap.
---
WATCH THIS TRAILER!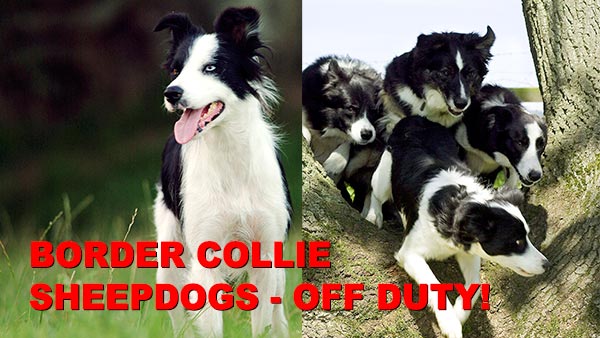 Watch Pearl and our other dogs in action on this preview of our first DVD Border Collie Sheepdogs – Off Duty! (You'll love it.) The DVD is available from our Online DVD Store. The price includes shipping worldwide – and we automatically ship the correct format for your country. More info.