Try our new video player
We've made a few changes to make our tutorials easier to watch when your internet connection is slow. Some subscribers have to live with this all the time, and others only have an issue when using a mobile device away from home.
Either way, it's a real nuisance if you can't concentrate on the information because of constant buffering (re-loading).
In this screenshot you'll see an HD symbol in the lower right hand corner of the screen. This means the video is playing on High Definition.
If you find your connection isn't coping, click on "HD" to see the quality options, and choose SD: this means you'll be using the lower quality Standard Definition.
You won't need to do this every time because the player will remember what you chose, but simply clicking on SD will take you back to the SD/HD options without any interruption in the tutorial.
If you look to the bottom left of the screen you'll see the usual forwards-stop/play-backwards symbols, but you'll also see a figure 10 in an arrowed circle – clicking this will rewind 10 seconds of video to watch again. And if you need to leave mid-tutorial, the player will remember where you were, and re-start from the same place next time.
If you like to watch in full screen mode, the "full screen" arrows have moved to the top right hand corner. Remember though, that in SD mode the picture quality won't be as sharp as in HD.
Finally, to switch to the subtitled version without leaving the page, just click on the image showing "subtitles".
If, because of your internet connection, you've delayed subscribing to the tutorials you'll find the new player on the tutorials preview and the subscribers' free tutorial. You can test it out before you subscribe.
We're sure the new player will make your tutorial viewing easier, and even more enjoyable.
Our video tutorials give members lots of guidance for starting a dog, progressing its training, and dealing with the challenges that arise.
NB: Tutorials are available to paid subscribers who are logged in to their account. There's more information about our sheepdog training tutorials in the video below, or register for a free subscriber account to watch a sample tutorial, "Top Tips for Easier Training".
CLEAR, AFFORDABLE SHEEP AND CATTLE DOG TRAINING INSTRUCTION
JOIN NOW!
The price you pay will not increase while your membership is valid
Over 70 clearly explained, easy to follow sheep and cattle dog training videos for first time sheepdog trainers, farmers, and shepherds. Just £10 per month or £100 per year (choice of currencies for payment). Watch the preview here!
For French, Spanish or English SUBTITLES click "CC" on player.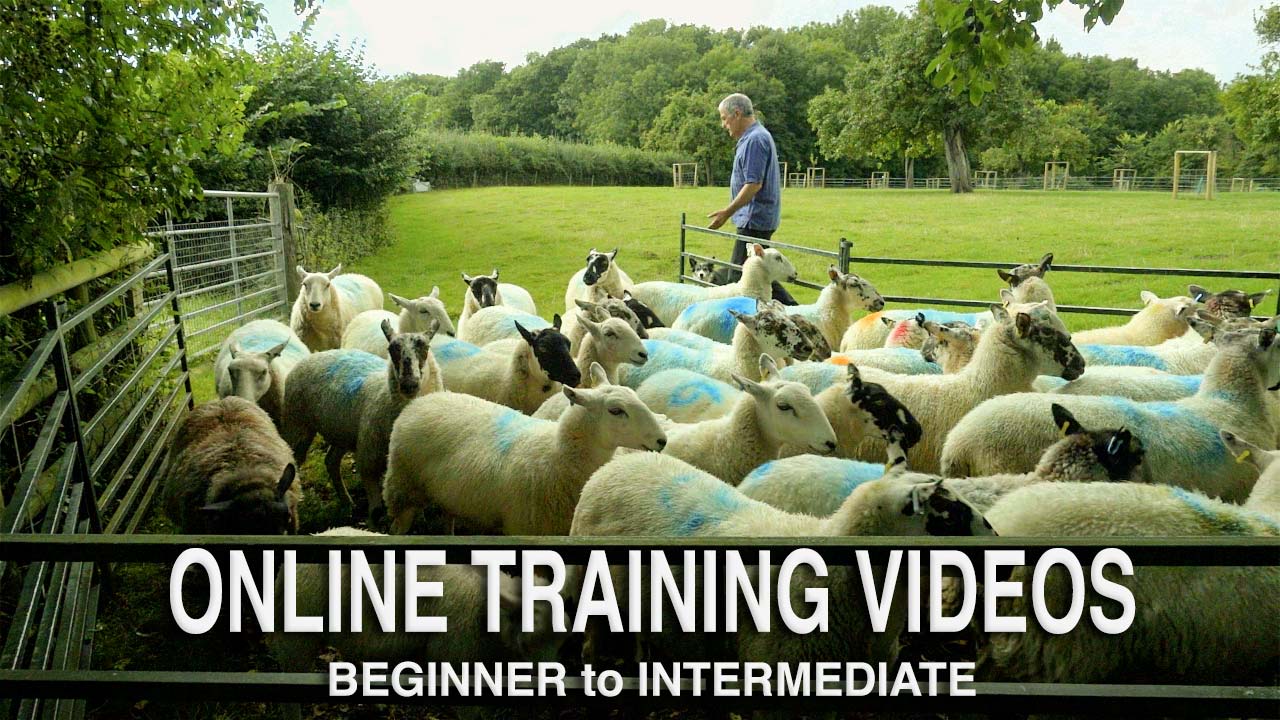 For a very small monthly (or annual) subscription, watch many hours of expertly presented sheepdog training lessons. Not just theory – we show you what should happen, and what to do when things go wrong. Signup now. It's easy to cancel payments at any time and you can continue to watch for the period you paid for.