Our new Border Collie sheepdog puppy Brad
Apologies for being away from the blog for a while. We've been hard at work shooting our new Sheepdog Training DVD which we are hoping to release before christmas 2011. We'll try to keep you posted more regularly in future.
Click here to get details and watch a preview of our current DVD – First Steps in Border Collie Sheepdog Training.
This is a picture of Brad. He's a pup (born 10th March 2011) from Mel and Eli. Anyone who knows me will be aware that Mel is the best sheepdog in the world – and Brad's from her last litter. We have kept four of the pups back so that we can really get to know them before we decide which of them we'll keep permanently.
Brad is very much a front runner. He doesn't show any interest in sheep at the moment (it's very early yet) but he's a great character and we're really fond of him.
Brad has a brother called Ezra and two sisters – Carew and Io. We'll post pictures and details of the other pups very soon.
---
WATCH THIS TRAILER!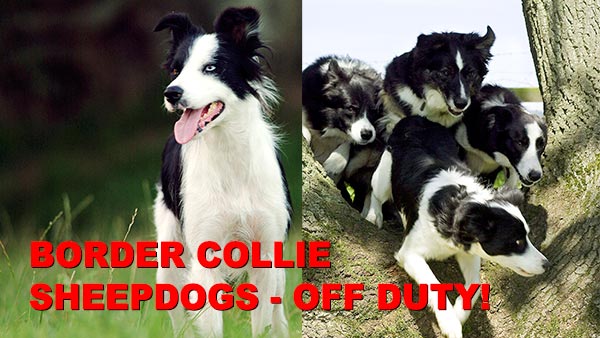 Watch Pearl and our other dogs in action on this preview of our first DVD Border Collie Sheepdogs – Off Duty! (You'll love it.) The DVD is available from our Online DVD Store. The price includes shipping worldwide – and we automatically ship the correct format for your country. More info.