Starting puppies and young dogs on sheep, cattle and other livestock
This is one of the (as yet unnamed) border collie pups from Audrey's litter that we're keeping to train as a working stock dog.
At just over eight weeks, two of the litter are already chasing sheep, whenever they get the chance.
We like to start pups off young, but if you do this, you must make certain the sheep or cattle do not frighten the puppies in any way, because this could damage their confidence permanently.
There's a lot more information about starting young dogs and puppies on sheep and other stock, in our Sheepdog Training Tutorials.
CLEAR, AFFORDABLE SHEEP AND CATTLE DOG TRAINING INSTRUCTION
JOIN NOW!
The price you pay will not increase while your membership is valid
Over 70 clearly explained, easy to follow sheep and cattle dog training videos for first time sheepdog trainers, farmers, and shepherds. Just £10 per month or £100 per year (choice of currencies for payment). Watch the preview here!
For French, Spanish or English SUBTITLES click "CC" on player.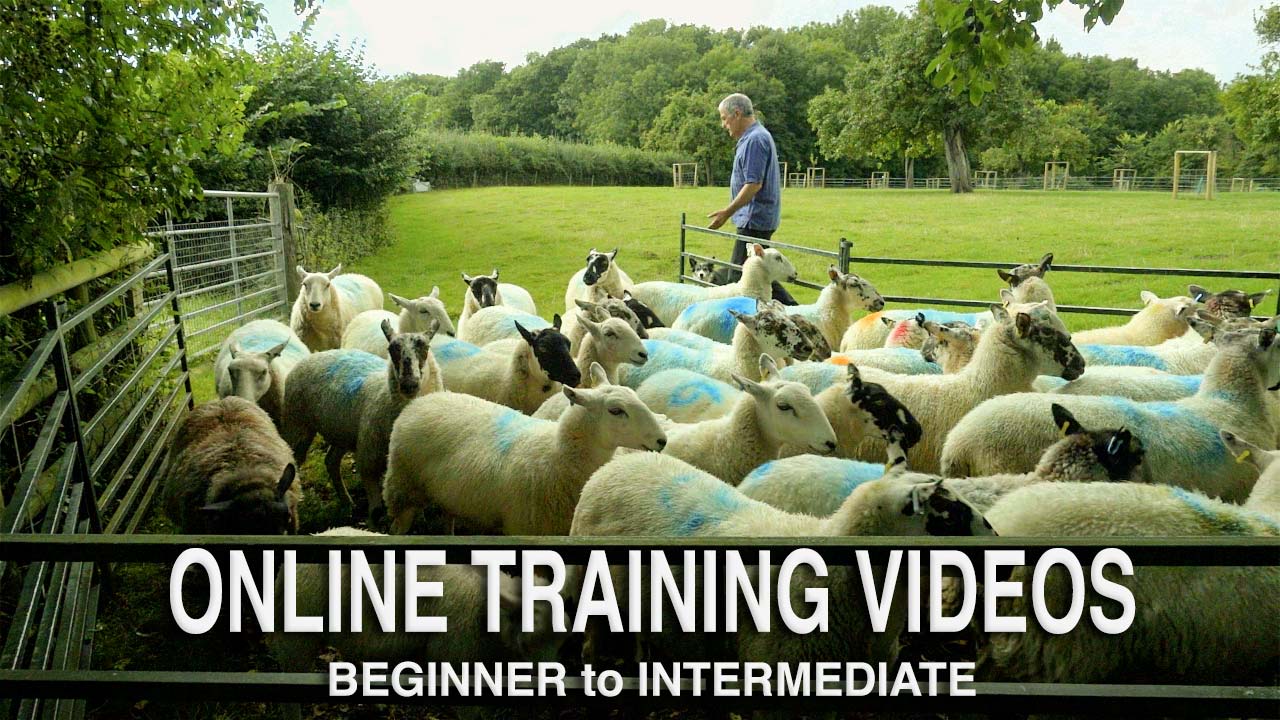 For a very small monthly (or annual) subscription, watch many hours of expertly presented sheepdog training lessons. Not just theory – we show you what should happen, and what to do when things go wrong. Signup now. It's easy to cancel payments at any time and you can continue to watch for the period you paid for.