Years ago, I said that if I thought it was possible, I'd say Mel (left) can read my mind. Time and again since then, Mel has convinced me she really can. I owe so much to this wonderful dog. (Click the image for a larger version).
She's getting old now, but Mel has repeatedly astonished me (and Gill) by correctly predicting what I want her to do, even in situations she'd never experienced before.
Training update:
We have a regular group course on Saturday (5th Feb) and a privately booked group course on Sunday. Weather permitting, both courses will go ahead as planned. Check the current 3 day forecast for our area. We recommend warm, waterproof clothing, and good boots.
Repairs and renewals:
Our poor dogs have been putting up with really dilapidated accommodation for the past few years. Of course, as long as they are dry and draught proof, the dog's don't really care where they live but some of the pens are in urgent need of repairs. We decided to do the job properly and buy brand new kennels but even on the internet, I couldn't find any that were even close to our own preferred type.
One of our first kennels was a wendy house which I converted to provide four sleeping areas for the dogs – two at ground level and two more above. This system has worked so well for us, that we had the new sleeping areas made to our own design. So far, we have four dogs in the new quarters and no complaints.
Having two "bedrooms" which are isolated from each other, means the dogs have companionship but are able to get away from each other if they prefer. We find it works very well as long as one of the dogs is prepared to jump up into the top compartment. Both boxes are large enough for two dogs to sleep together in if they prefer (they often do).
Puppy news:
Kevin and the other pups are doing really well. Kevin seems to be visibly larger every morning and is turning into a really handsome boy. When we get the new kennels finished, Kevin will have his own sleeping quarters.
Another sign that spring's coming?:
In the last blog entry, I mentioned that I heard birds singing and wondered whether the birds think spring is coming. today, Gill noticed a sparrow with a bundle of sheep wool in it's beak. The sunshine is glorious at the moment, but I didn't realise the sparrows were so optimistic.
CLEAR, AFFORDABLE SHEEP AND CATTLE DOG TRAINING INSTRUCTION
JOIN NOW!
The price you pay will not increase while your membership is valid
Over 70 clearly explained, easy to follow sheep and cattle dog training videos for first time sheepdog trainers, farmers, and shepherds. Just £10 per month or £100 per year (choice of currencies for payment). Watch the preview here!
For French, Spanish or English SUBTITLES click "CC" on player.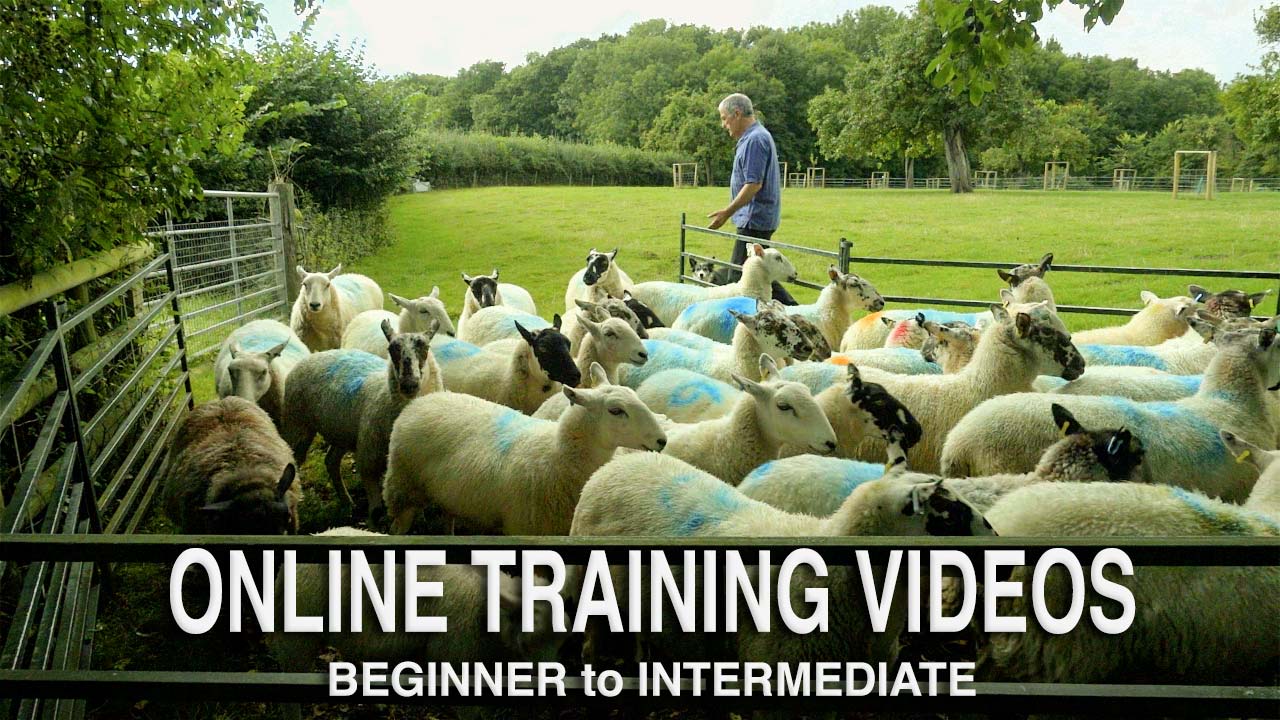 For a very small monthly (or annual) subscription, watch many hours of expertly presented sheepdog training lessons. Not just theory – we show you what should happen, and what to do when things go wrong. Signup now. It's easy to cancel payments at any time and you can continue to watch for the period you paid for.