Here's a way to save your sheep, your nerves, and possibly even your dog!
Our Latest Tutorial – Training Max – the GRIPPER
A dog with a persistent grip is no fun to train and, more importantly, can be a real danger to your sheep and a liability for your business. It's a conflict: a strong dog can often develop into a great sheepdog, but few handlers would choose to own a dog who grips.
However, whether or not you knowingly chose your gripping dog, the fact remains that it has to be trained.
This tutorial introduces you to Max, our most committed gripper to date, whose early antics in the training ring don't make comfortable viewing.
Thankfully no sheep were injured, but Max needed to be shown that using his teeth was unacceptable (and unnecessary) if he was to have a happy, useful working life.
The video explains our two essentials to working with a dog like Max – identifying the pattern, and slowing down the action. It's a simple solution that really works.
CLEAR, AFFORDABLE SHEEP AND CATTLE DOG TRAINING INSTRUCTION
JOIN NOW!
The price you pay will not increase while your membership is valid
Over 70 clearly explained, easy to follow sheep and cattle dog training videos for first time sheepdog trainers, farmers, and shepherds. Just £10 per month or £100 per year (choice of currencies for payment). Watch the preview here!
For French, Spanish or English SUBTITLES click "CC" on player.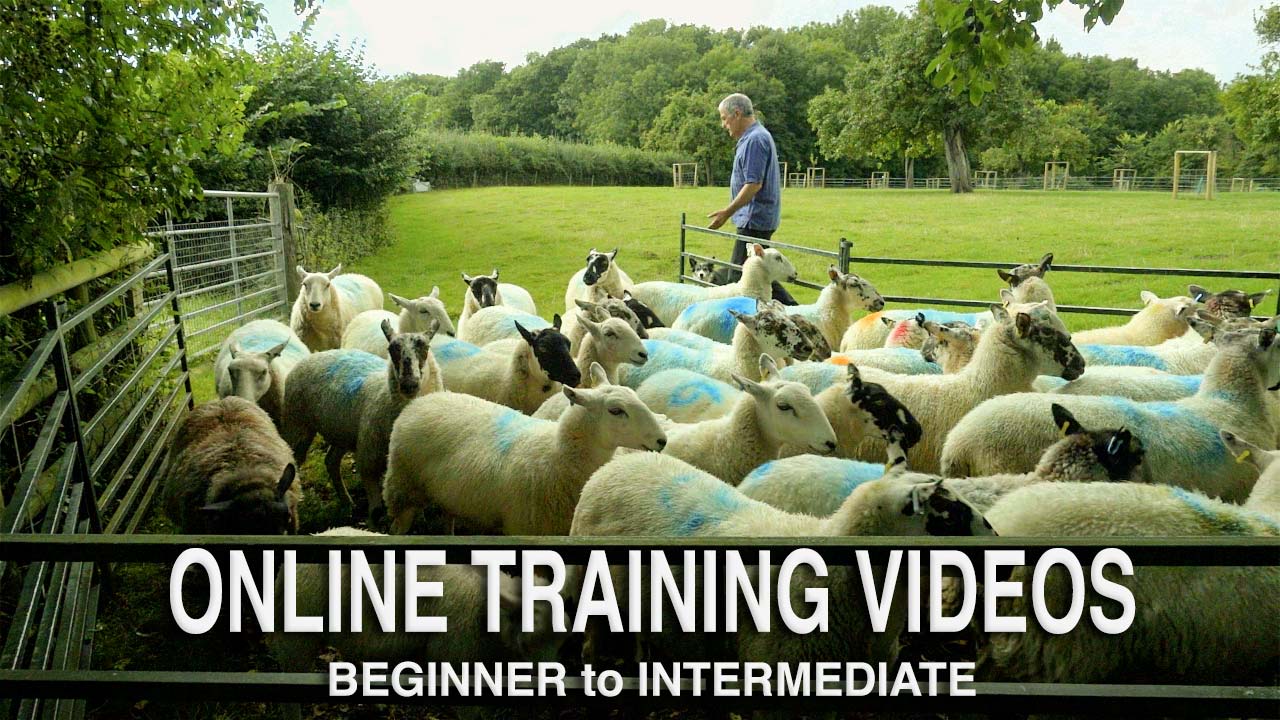 For a very small monthly (or annual) subscription, watch many hours of expertly presented sheepdog training lessons. Not just theory – we show you what should happen, and what to do when things go wrong. Signup now. It's easy to cancel payments at any time and you can continue to watch for the period you paid for.