The first training session for reluctant Maisie
Our online tutorials include Starting a Young Puppy, and Starting a Strong Dog. Now it's time to look at another common type of young dog – A Reluctant Dog – sensitive and apparently uninterested.
Maisie's parents (Isla and Ezra) could never be accused of lacking enthusiasm, so at the age of 9 months we were surprised to find how reluctant their daughter was to work sheep. Nonetheless, we were sure Maisie could make a useful working dog.
In this tutorial you'll see Maisie's first lesson with sheep. Initially we have to overcome her reluctance to work, and spark her interest (her "hunting" instinct). Once that's achieved, despite Maisie's sensitive nature, we have to protect the sheep while still boosting Maisie's confidence.
It might sound like a balancing act, but Maisie makes excellent progress in a short time. If you have a sensitive and reluctant dog you can take heart from this 10 minute tutorial.
If you don't have a sensitive dog, you'll still benefit from seeing how and when to limit the pressure applied by your control measures, while at the same time encouraging the dog to work.
In effect, "Starting a Reluctant Dog" can be viewed as a prequel to "Calm, but Firm", which deals with a sensitive dog working in the open field. "Calm, but Firm" can be found on page 4 of the Confidence category list, or in the Distractions category; this is the type of dog who'll look for ways to avoid pressure.
Subscribers – Log In and Watch Non-members – Sign up now.
CLEAR, AFFORDABLE SHEEP AND CATTLE DOG TRAINING INSTRUCTION
JOIN NOW!
The price you pay will not increase while your membership is valid
Over 70 clearly explained, easy to follow sheep and cattle dog training videos for first time sheepdog trainers, farmers, and shepherds. Just £10 per month or £100 per year (choice of currencies for payment). Watch the preview here!
For French, Spanish or English SUBTITLES click "CC" on player.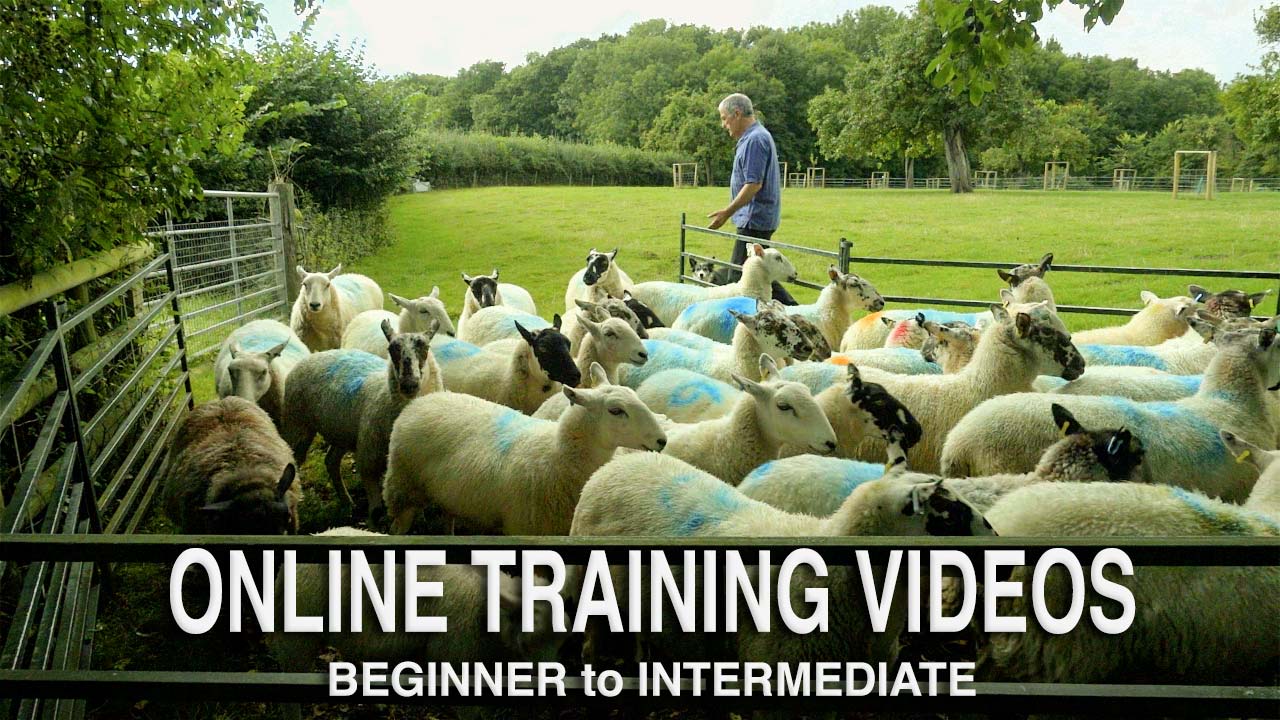 For a very small monthly (or annual) subscription, watch many hours of expertly presented sheepdog training lessons. Not just theory – we show you what should happen, and what to do when things go wrong. Signup now. It's easy to cancel payments at any time and you can continue to watch for the period you paid for.