Tess in the Open Field is an entire eighteen minute training session with a strong and wilful dog that our regular members will be familiar with.
Tess is a strong-willed dog with the potential to become a very useful sheepdog once she's learned to work in a more consistent and calm manner.
This training session will be of great interest, simply because Tess displays many different traits common to enthusiastic young sheepdogs. She crosses over on her outrun, splits the sheep up and chases them, altogether unsettling them at times.
Become a member for a month or a year and watch over seventy professionally produced sheepdog and cattle dog training tutorials – as many times as you like.
She also shows that when she wants to, she can work to a very high standard indeed.
Tess flanks particularly well on most occasions and often stops quickly too, but she's inconsistent.
During this sheepdog training lesson, you'll discover ways to improve the dog's flanks, introduce it to driving and encourage it work more calmly. You'll also see Tess enjoying a very brief introduction to driving the sheep.
Watch this training tutorial FREE!
CLEAR, AFFORDABLE SHEEP AND CATTLE DOG TRAINING INSTRUCTION
JOIN NOW!
The price you pay will not increase while your membership is valid
Over 70 clearly explained, easy to follow sheep and cattle dog training videos for first time sheepdog trainers, farmers, and shepherds. Just £10 per month or £100 per year (choice of currencies for payment). Watch the preview here!
For French, Spanish or English SUBTITLES click "CC" on player.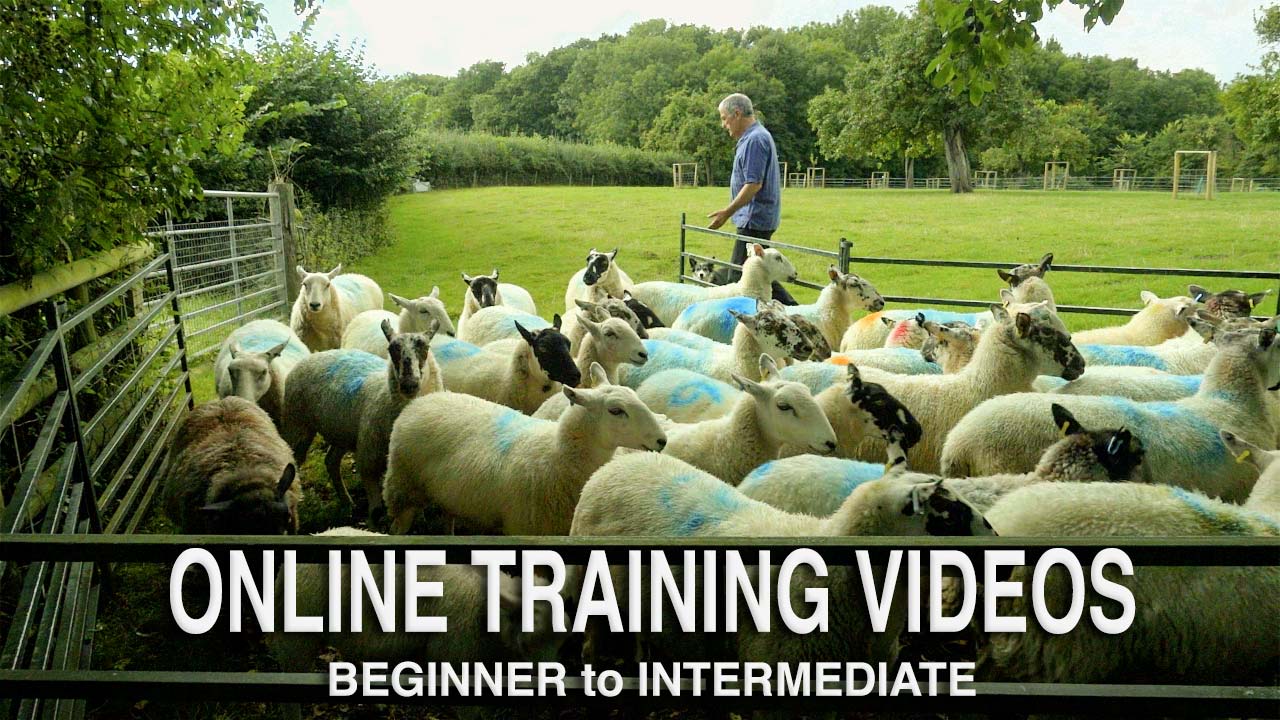 For a very small monthly (or annual) subscription, watch many hours of expertly presented sheepdog training lessons. Not just theory – we show you what should happen, and what to do when things go wrong. Signup now. It's easy to cancel payments at any time and you can continue to watch for the period you paid for.