Jack becomes a little more adventurous every day, and keen to take his place among the big dogs
Despite a considerable increase in his weight (Jack's not a tall chap, but he's very stocky) Jack's not losing any of his enthusiasm for climbing. Whereas previously his tree climbing antics were a means of escape, it seems now that his preferred exit is always the arboreal route – even when the gate's clearly wide open and everyone else is using it.
He's also found he can climb a little higher in his favourite conifer. True, the higher branches sway rather more than the lower ones, but so confident is he that someone will come to rescue him that he waits patiently, smiling and wagging his tail, until either Andy or I help him down.
And yes, he definitely smiles.
When the rescuer is close enough, Jack checks his balance and then launches himself, either into their arms (if it's me) or onto Andy's shoulder, where he perches, parrot-like.
Of course, it's not always so elegant as that, there's the occasional embarrassing sprawl, but clearly nothing so serious as to suggest to him that collies aren't climbers.
I do wonder how it will all end.
The other dogs content themselves with the wood pile, and Jack's delighted that he's finally big enough to jump up there too. It can sometimes be quite a scrum, especially when 8 or 9 dogs are crowding and jostling for space, but if Jack's learned nothing else, he's learned to hang on!
BORDER COLLIE SHEEPDOGS & FRIENDS – STILL OFF DUTY! (DVD)
WATCH THIS TRAILER!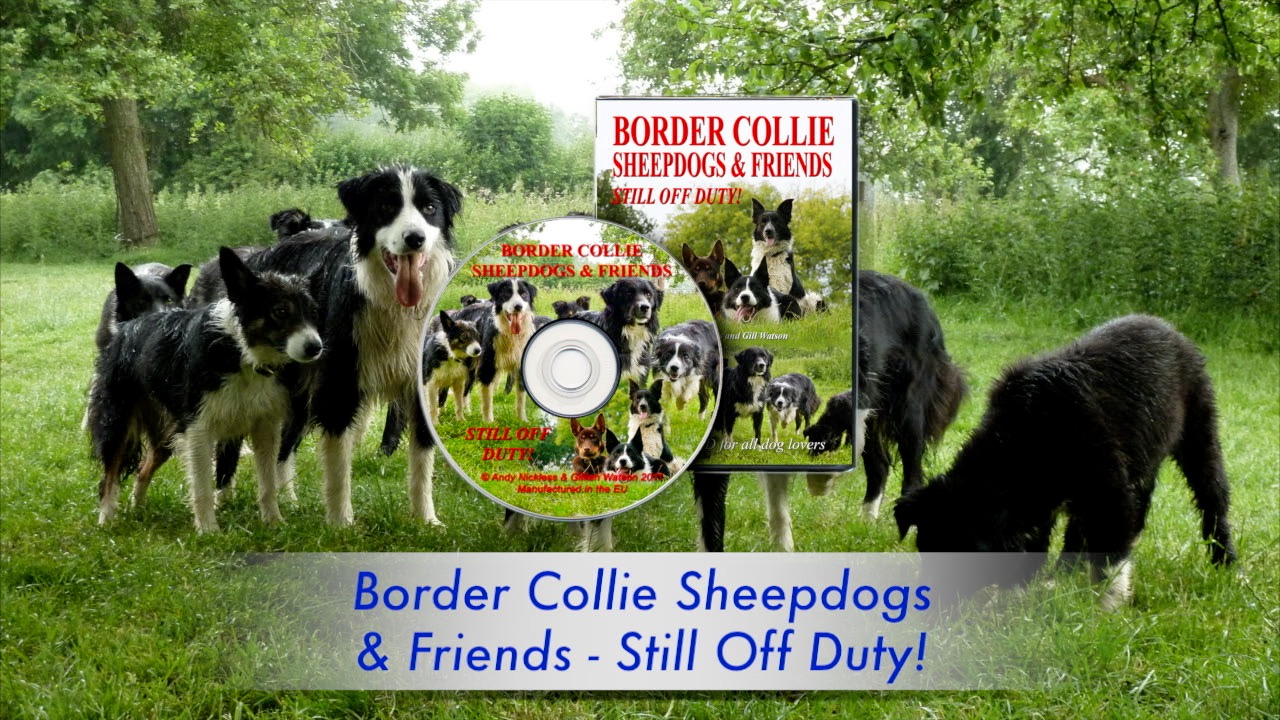 Watch Pearl Glen, Mel and lots of the dogs you saw in our first DVD Border Collie Sheepdogs – Off Duty! PLUS MANY MORE! The DVD is available from our DVD Store – and we automatically ship the correct format for your country. More info.