Today we rigged up a tarpaulin to give our dogs some shade
For some time now I've been intending to cover the dog kennels with a permanent roof. It will shade them in the summer and keep the runs drier in winter, making it easier to keep the bedding areas clean.
Last winter was extremely wet, and anyone who's put soaking wet dogs back into saturated outdoor pens will understand why we decided to buy some roofing materials in the spring and do the job properly, but somehow . . . well, I'm sure you know the rest.
While I was feeding the dogs this morning I really felt sorry for them. The sun was intense, and the yard where the kennels are is a real sun trap. It's wonderful in winter, there's very little wind in the yard so the dogs don't get so cold, but not so pleasant for them when it's 28ºC or more in the shade.
We recently bought a large tarpaulin to cover the mower – to protect it from the droppings of the various birds that nest in the roof of the shed where it's housed – but the tarpaulin was so huge it proved unwieldy and impractical and we reverted to the old double-bed sheet that we've used for years.
The blue sheet's not long enough to cover all the dog runs, but as some of them enjoy protection from various other means such as brick walls and wooden partitions, so by strategically placing our temporary cover, we were able to ensure all the dogs now have pleasant refuge during the hottest part of the day.
The mower's loss is the dogs' gain, as you'll see from the picture. How gratifying it is to see them all lying out on the concrete now that it's so much cooler than being in their wooden pens.
BORDER COLLIE SHEEPDOGS & FRIENDS – STILL OFF DUTY! (DVD)
WATCH THIS TRAILER!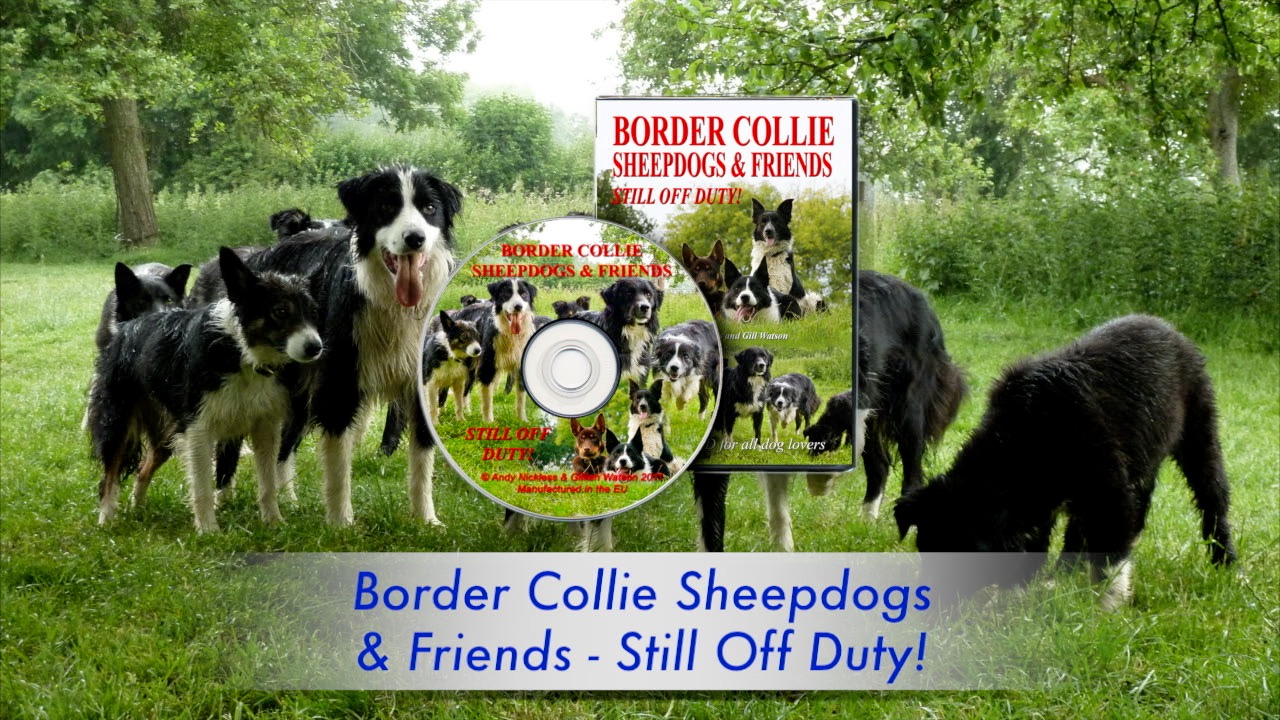 Watch Pearl Glen, Mel and lots of the dogs you saw in our first DVD Border Collie Sheepdogs – Off Duty! PLUS MANY MORE! The DVD is available from our DVD Store – and we automatically ship the correct format for your country. More info.