Our recommended order for training sheep or cattle dogs
When you first start training a dog to work livestock, it can seem daunting to say the least! With the dog whirling around and refusing to stop while sheep or cattle run in all directions, the beginner can be forgiven for thinking they'll never regain control, but attending to the most urgent points, and tackling them correctly, can quickly yield good results.
"What Shall I Do Next?" suggests a solid structure of priorities for setting the situation up correctly and maintaining (or regaining) control when the dog is released.
If you're wondering what you should be teaching your dog now, and what can wait, or even whether you should be training all of the basics at once, watch "What Shall I Do Next?" to learn the order of lessons that many years of sheepdog training has given us the best results.
Interesting and Varied
The training order shouldn't be inflexible though. Once you have good control of the dog (and the dog has good control of the stock) as the dog's skill increases, it's good practice to vary the training, the training venue, and if possible, the stock too. This keeps sessions fresh and interesting for both dog and trainer, and equally importantly, broaden's the dog's mind.
Sheepdog Trials
For the aspiring sheepdog trials competitors, we have two tutorials which deal specifically with preparation for Sheepdog Trials and how they are run, and the things trials competitors are expected to know.
Our video tutorials give members lots of guidance for starting a dog, progressing its training, and dealing with the challenges that arise.
NB: Tutorials are available to paid subscribers who are logged in to their account. There's more information about our sheepdog training tutorials in the video below.
CLEAR, AFFORDABLE SHEEP AND CATTLE DOG TRAINING INSTRUCTION
JOIN NOW!
The price you pay will not increase while your membership is valid
Over 70 clearly explained, easy to follow sheep and cattle dog training videos for first time sheepdog trainers, farmers, and shepherds. Just £10 per month or £100 per year (choice of currencies for payment). Watch the preview here!
For French, Spanish or English SUBTITLES click "CC" on player.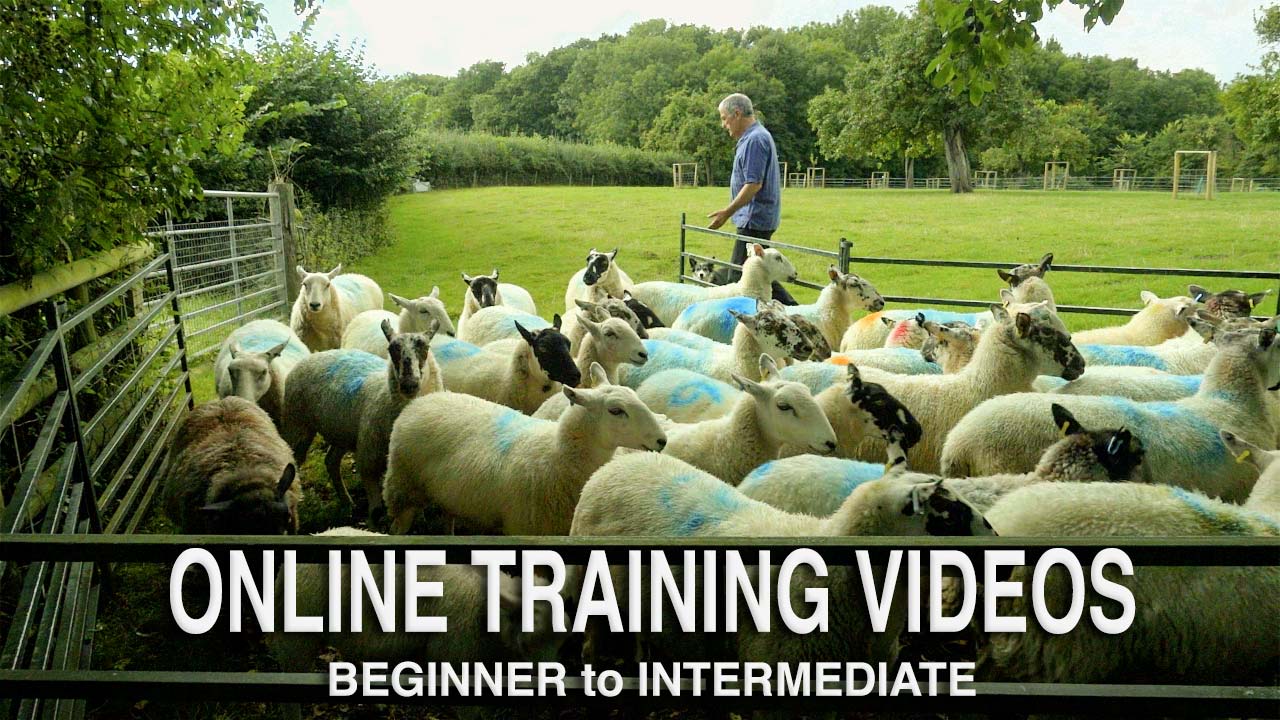 For a very small monthly (or annual) subscription, watch many hours of expertly presented sheepdog training lessons. Not just theory – we show you what should happen, and what to do when things go wrong. Signup now. It's easy to cancel payments at any time and you can continue to watch for the period you paid for.