Teaching inside flanks – or circling on command
Once your dog's driving competently, teaching inside flanks (circling on command) is the next step. Make no mistake, good inside flanks can be the difference between having an average dog, and a great dog!
In the two-part tutorial, Inside Flanks (Circle on Command), we see Wyn learning to overcome her inhibitions to flank between Andy and the sheep.
It sounds simple enough, but many dogs are reluctant to circle the sheep. That's because we teach them NOT to come between us and the sheep in the early stages of training.
Once your dog's driving fairly fluently you'll want to be able to steer it at a distance, and this is where a dog with good inside flanks comes into its own.
If the dog will circle the sheep in either direction you can put the dog anywhere you want, and drive the sheep to anywhere you need.
Inside flanks – or circling on command is a vital skill
Circling on command (inside flanks) is a vital skill for trialling, where precision is important. It's also very useful for farm and practical applications (and it's quite good fun too).
Part one shows training in the open field, but if this doesn't work with your particular dog and sheep combination, don't despair! Part two shows techniques to try while working inside the training ring.
To watch the tutorials you'll need to be logged in as a paid member. If you need more help, leave a comment or question on the tutorial page.
CLEAR, AFFORDABLE SHEEP AND CATTLE DOG TRAINING INSTRUCTION
JOIN NOW!
The price you pay will not increase while your membership is valid
Over 70 clearly explained, easy to follow sheep and cattle dog training videos for first time sheepdog trainers, farmers, and shepherds. Just £10 per month or £100 per year (choice of currencies for payment). Watch the preview here!
For French, Spanish or English SUBTITLES click "CC" on player.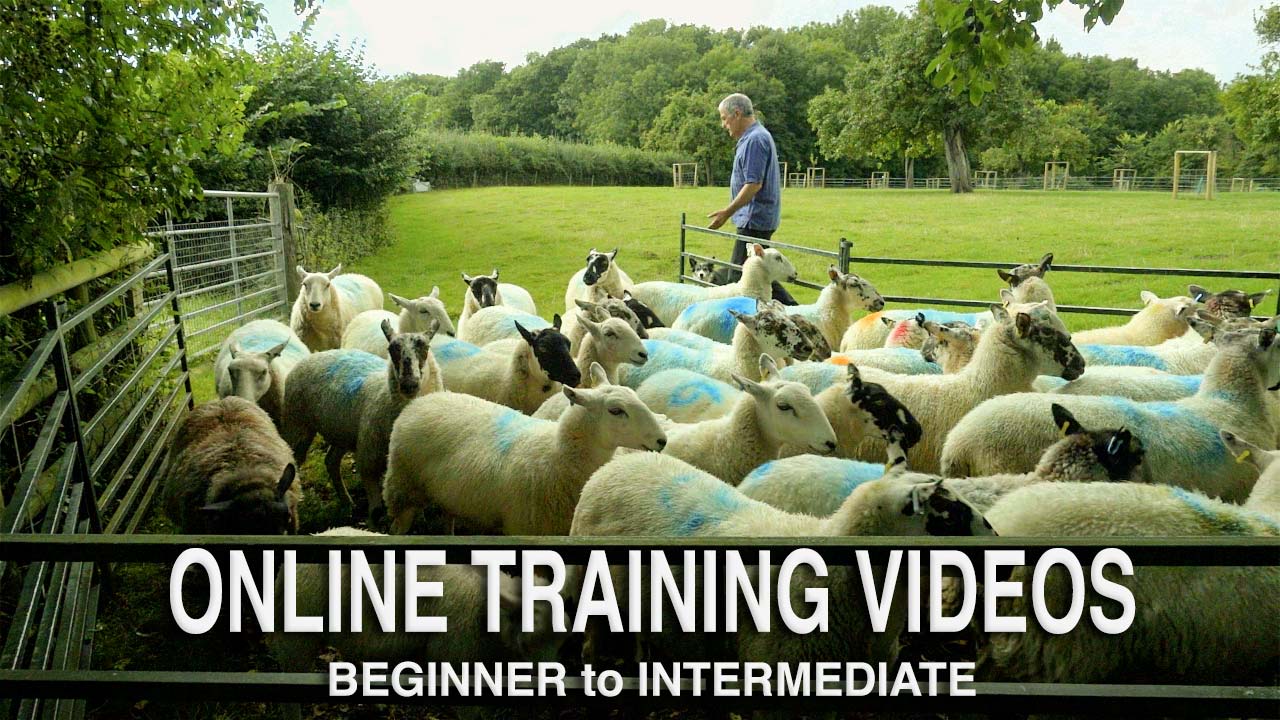 For a very small monthly (or annual) subscription, watch many hours of expertly presented sheepdog training lessons. Not just theory – we show you what should happen, and what to do when things go wrong. Signup now. It's easy to cancel payments at any time and you can continue to watch for the period you paid for.