QUESTION: I keep hearing people talk about the position of the dog's tail when it's working sheep. What do they mean?
ANSWER: When dogs are relaxed, they hold their tails in a normal downward position but when they are nervous or afraid, the dog's tail becomes rigid, and often points upwards.
In the photograph above, Andy is leading trainee sheepdog Scylla into the training ring, with Scylla's tail straight in the air. A sure sign that the dog is nervous.
Tail position gives a good indication of the dog's state of mind
An experienced sheepdog trainer can get a good indication of the dog's anxiety level by looking at its tail position while it's working sheep or other stock.
If any part of the tail is pointing upwards it's often seen as a bad sign. Some trainers of dogs intended for sheepdog trials, will reject a dog which lifts its tail when put under pressure, such as working very closely with sheep.
The carriage of the dog's tail is certainly and indication of its anxiety level. We don't agree with this blanket condemnation IN THE EARLY STAGES OF TRAINING. Many of the dogs we've trained have shown tail in the early stages, but with good training, those dogs have gone on to make first class sheepdogs.
Do not forget that when the dog lifts its tail, it's a fairly sure sign that the dog's confidence is low at that moment.
CLEAR, AFFORDABLE SHEEP AND CATTLE DOG TRAINING INSTRUCTION
JOIN NOW!
The price you pay will not increase while your membership is valid
Over 70 clearly explained, easy to follow sheep and cattle dog training videos for first time sheepdog trainers, farmers, and shepherds. Just £10 per month or £100 per year (choice of currencies for payment). Watch the preview here!
For French, Spanish or English SUBTITLES click "CC" on player.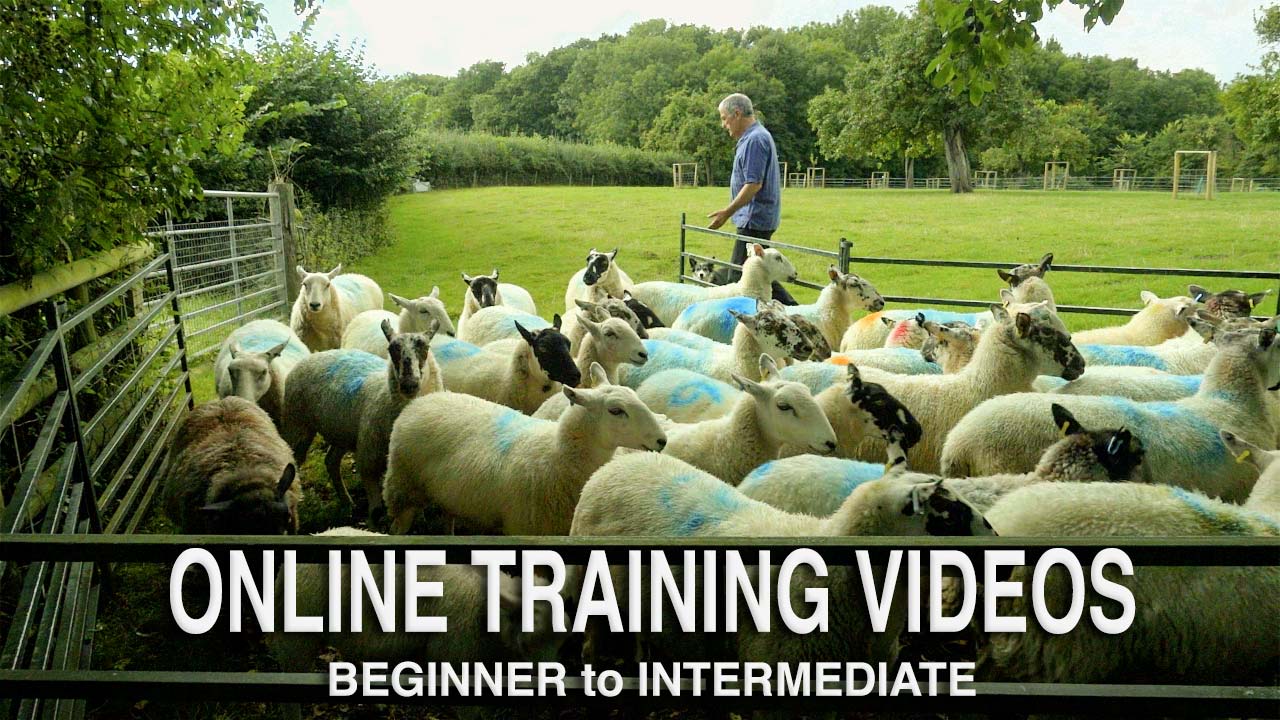 For a very small monthly (or annual) subscription, watch many hours of expertly presented sheepdog training lessons. Not just theory – we show you what should happen, and what to do when things go wrong. Signup now. It's easy to cancel payments at any time and you can continue to watch for the period you paid for.