I wish we could have some rain!
Although our ground is heavy clay, the grass is brown and burned off. The sheep are eating what amounts to wisps of hay stuck in the ground (but I must admit they seem to be doing well on it).
But it can't last. The grass isn't growing because the ground is too dry. If we don't get significant rain very soon, we'll have to drastically reduce the numbers of sheep (and this will affect the new sheepdog training DVD).
Nearly every day the BBC website forecasts heavy rain showers, but they rarely come to anything more than a few spots (literally). Last night, I was actually woken up by the sound of rain, but it lasted about a minute, and this morning, everything is as dry as ever.
I get very uncomfortable in very hot weather, but this year has been wonderful for me because it hasn't been too hot – and the sheepdogs certainly don't mind – but how I wish we could have a week or more of good, steady constant rain.
BORDER COLLIE SHEEPDOGS & FRIENDS – STILL OFF DUTY! (DVD)
WATCH THIS TRAILER!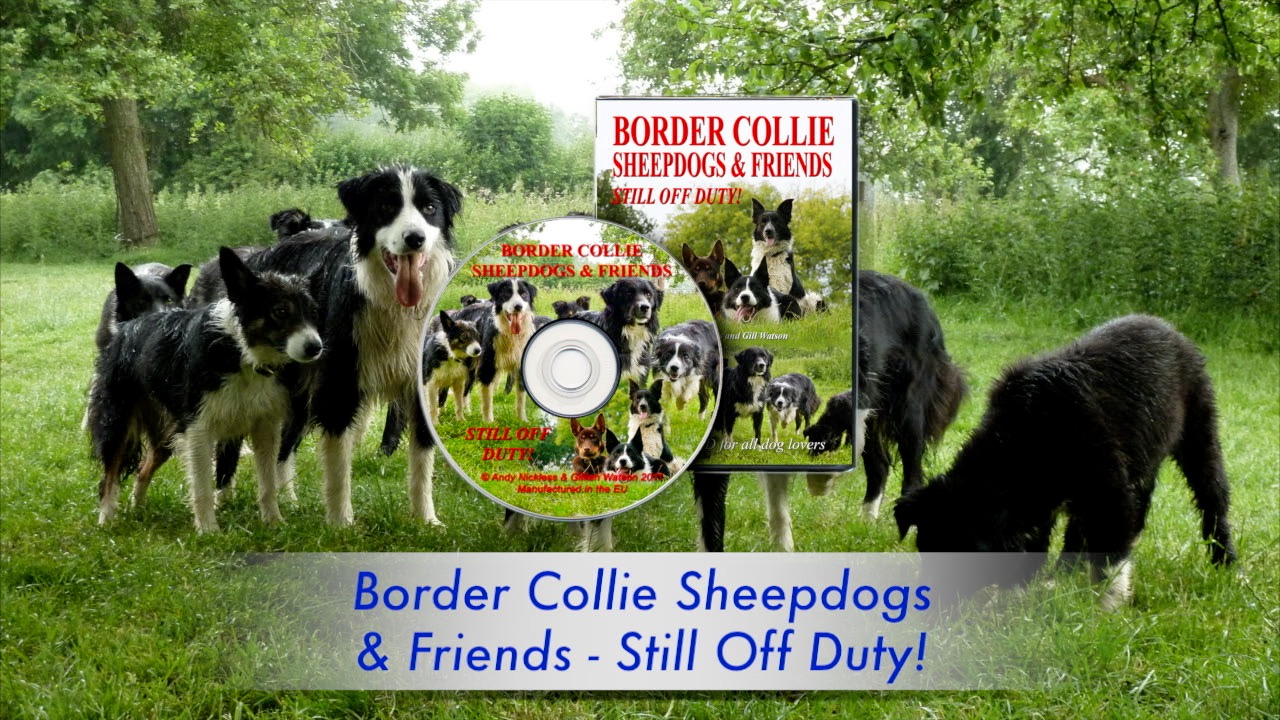 Watch Pearl Glen, Mel and lots of the dogs you saw in our first DVD Border Collie Sheepdogs – Off Duty! PLUS MANY MORE! The DVD is available from our DVD Store – and we automatically ship the correct format for your country. More info.