It's time to get moving if your dog has too much "eye".
To a greater or lesser degree, border collies use "eye" (a particularly intense and assertive stare) to move stock. In some dogs the look is very exaggerated, while other dogs work with their heads up and don't appear to use eye at all. Sticky dogs – dogs that "stick" while they're working – are often described as having too much eye.
Either type of dog is perfectly capable of getting the job done.
When a handler finds, or is told, that their dog has too much eye it can sound like a big problem. The dog works in a stop-start fashion, frequently "sticking" on the point of balance, but too much eye can be improved, and it isn't difficult if you understand what's happening.
Does my sticky dog have too much eye?
If your dog has an excellent stop, but stays there, the problem is likely to be too much eye, exactly the problem we had with Mab, the subject of our Sticky Dogs! tutorial. Mab works with that typical stop-start action, sometimes seemingly rooted to the spot.
In "Sticky Dogs" you'll see that a kind, encouraging but assertive approach teaches the dog that it needs to keep moving to get the job done.
The emphasis in this tutorial is on movement, and often it's the handler who needs to move.
You won't be stuck with a stop-start dog if you watch Sticky Dogs! And for another view of "eye" see our earlier blog "Too much eye".
To watch the tutorials you must be logged in as a paid member, and if you need more help, leave a comment or question on the tutorial page.
CLEAR, AFFORDABLE SHEEP AND CATTLE DOG TRAINING INSTRUCTION
JOIN NOW!
The price you pay will not increase while your membership is valid
Over 70 clearly explained, easy to follow sheep and cattle dog training videos for first time sheepdog trainers, farmers, and shepherds. Just £10 per month or £100 per year (choice of currencies for payment). Watch the preview here!
For French, Spanish or English SUBTITLES click "CC" on player.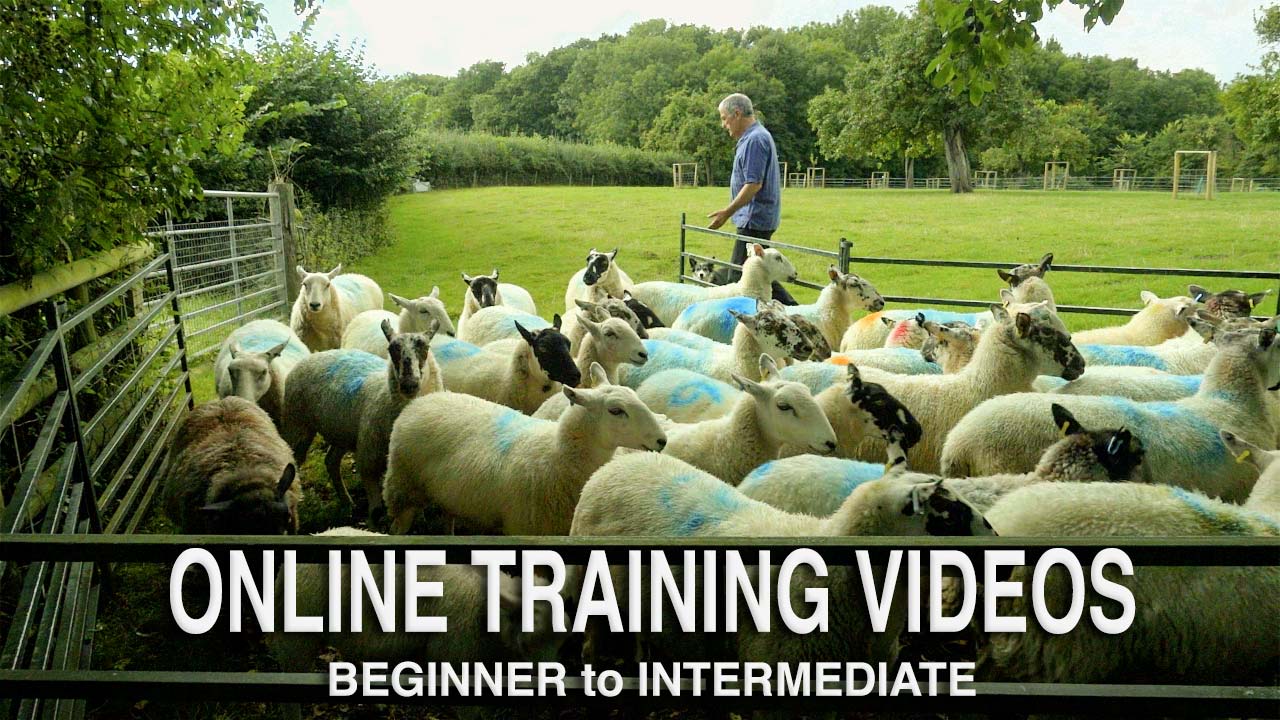 For a very small monthly (or annual) subscription, watch many hours of expertly presented sheepdog training lessons. Not just theory – we show you what should happen, and what to do when things go wrong. Signup now. It's easy to cancel payments at any time and you can continue to watch for the period you paid for.