Fifteen years ago today. This is little Dot, the herding dog that changed my life!
She features in our Sheepdog Training Article (written in 2003). We had a lot of fun with Dot. In the early stages of her training I very nearly returned Dot to her breeder because she wasn't doing the things I understood, from books and videos, that trainee sheepdogs were supposed to do. Dot was running amok with the sheep, chasing them everywhere, and if she managed to catch one she'd hang on to it as it ran all around the field.
After I'd explained what she was doing, the breeder said that if I took her back, he'd give me more money than I'd paid him for Dot! He told me she had the makings of a great sheepdog, and he was right.
I didn't return her to her breeder. Instead I managed to get Dot under control, and although I made a lot of mistakes along the way, she went on to become a first class farm dog with both cattle and sheep.
I've trained a good many dogs to herd stock since then and as my sheepdog training confidence grew I realised that what was needed was a sheepdog training DVD which shows the typical things that go wrong when you train a sheepdog – and of course, how to put them right.
The idea for our first herding sheepdog training DVD First Steps in Border Collie Sheepdog Training was born, and we never looked back – thanks Dot!
---
FROM CHAOS TO CONTROL!
2xDVD set. Watch the Preview Here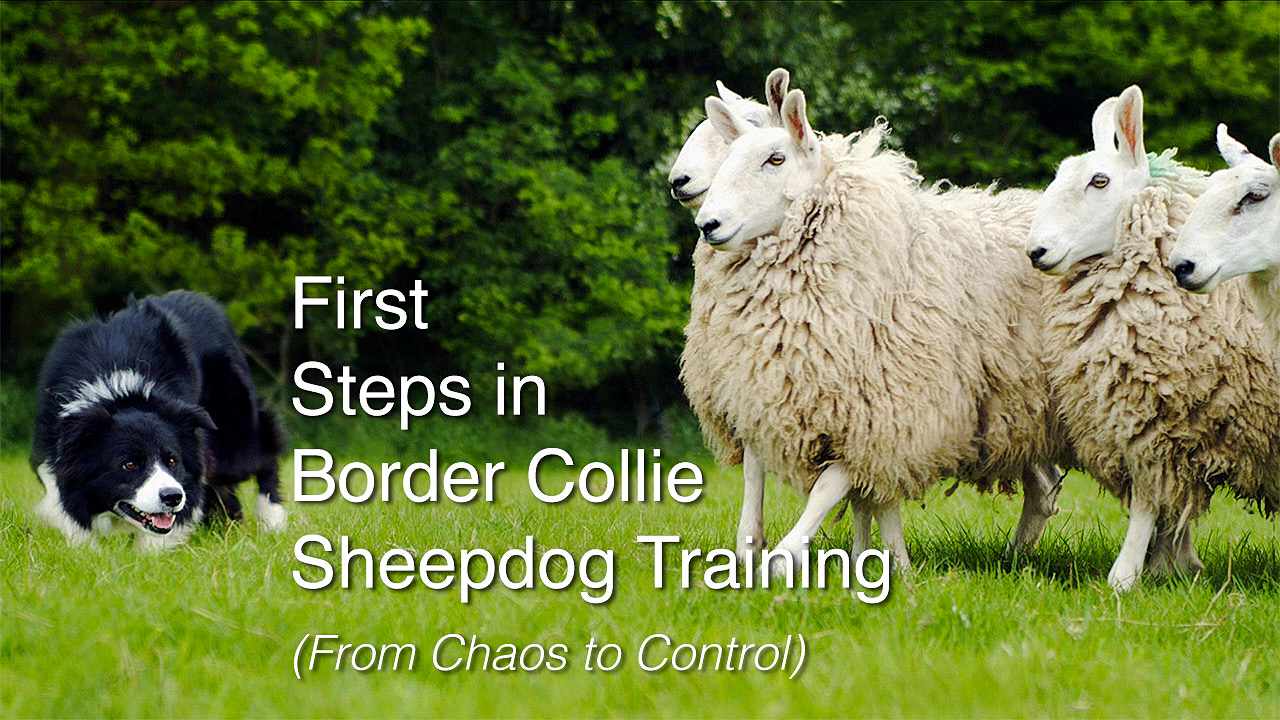 Learn how to train your first sheepdog with the 2xDVD set that shows sheepdog training as it really is! As well as clear instruction on what to do, you'll see things going wrong and how to put them right. More info
We automatically ship the correct format for your location. Choice of six currencies to pay with! More info
---