If we've learned anything from our caption competition, it's that we should never try to caption our own photos; other people's ideas are far better than ours!
Thanks to everyone who spent time and mental energy on our photograph of Eli and Kay, and took the trouble to send in their entries. They certainly brightened a long, wet and gloomy Christmas and New Year break; so much so, that I vote we make it a regular event!
Speaking of votes, "birds in their little nests" might agree, but Andy and I found it rather more difficult to come to an unanimous decision. The caption we liked best changed according to the mood we were in. I wonder if the judging panel of the Orange or Turner prizes have so much trouble? They probably have an "Absolutely Final And We Won't Ever Think About This Again" decision day/time and keep to it, so perhaps that's the other thing we learned from our first competition.
So, because we find it so hard to reach a decision (as anyone who's ever asked us, "Which puppies are you planning to keep?" will already know!) we have two winners, and feel bad for not having more.
The winning captions, each receiving a DVD, are Emily's: "Kay gives Eli the look that could strike any man down and wonders why she trusts him as her sidekick when, quite frankly, he always lands them both in trouble!" and Denise's: "That is the very last time I run behind that damn quad :( "
If we have another competition I think we'll just open up the entries to a free online vote, and ease ourselves of the heavy responsibility.
BORDER COLLIE SHEEPDOGS & FRIENDS – STILL OFF DUTY! (DVD)
WATCH THIS TRAILER!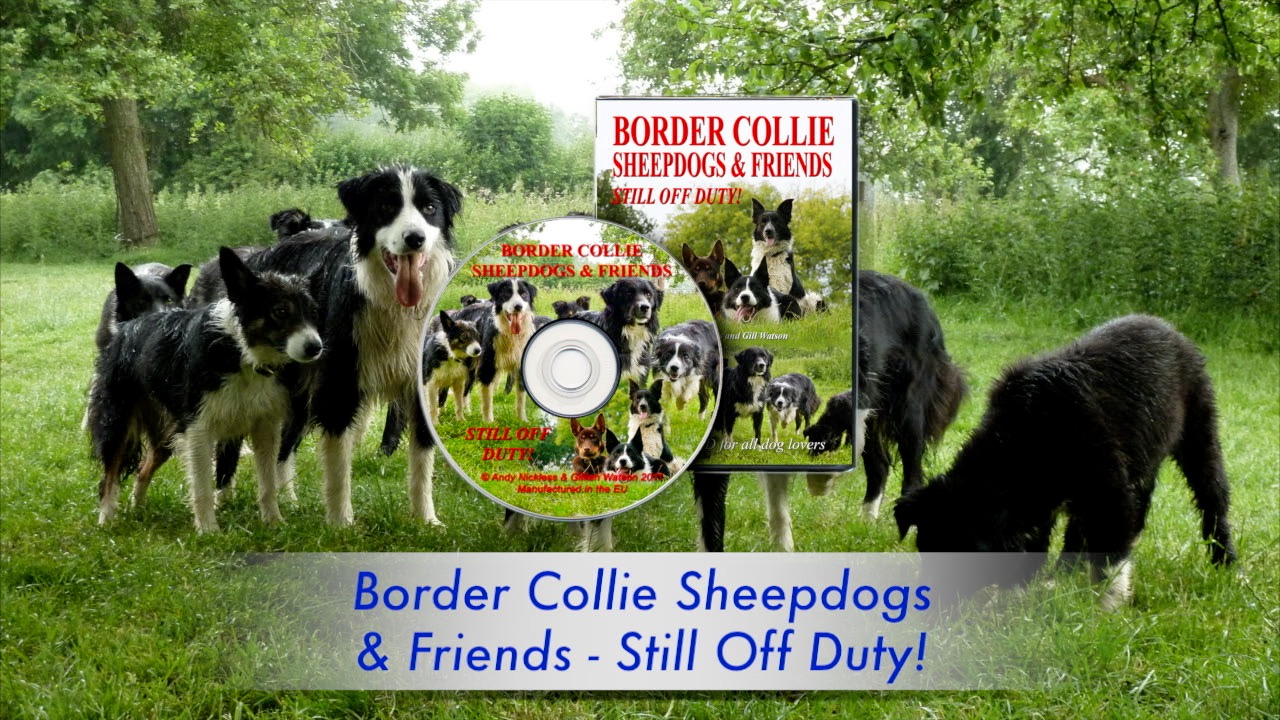 Watch Pearl Glen, Mel and lots of the dogs you saw in our first DVD Border Collie Sheepdogs – Off Duty! PLUS MANY MORE! The DVD is available from our DVD Store – and we automatically ship the correct format for your country. More info.