I just had to share this lovely picture. When I took the sheepdogs and pups out for their evening walk (well, more of a dash, really) yesterday. The sun was going down, and I carried a small video camera with me in case I could capture some lovely sunset footage.
Well, we were a little late setting off and the sunset evaded me, but the dogs were very obliging and I managed to get them to stand still long enough to take this super picture. I think there are fourteen border collie dogs and puppies here – mostly facing the camera too. They must be getting used to me wanting to take pictures, or film them so often.
---
WATCH THIS TRAILER!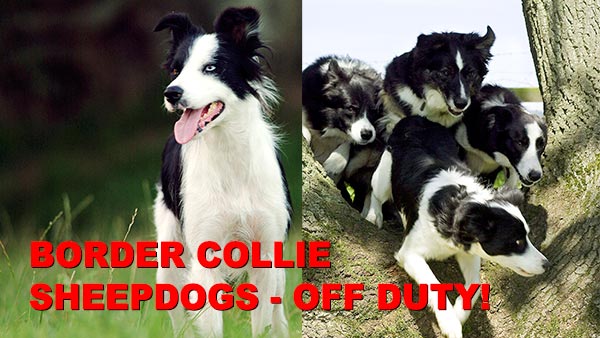 Watch Pearl and our other dogs in action on this preview of our first DVD Border Collie Sheepdogs – Off Duty! (You'll love it.) The DVD is available from our Online DVD Store. The price includes shipping worldwide – and we automatically ship the correct format for your country. More info.